Shotgun Wedding Review: Read THIS before watching Jennifer Lopez's latest rom-com
Shotgun Wedding, a romantic comedy starring Jennifer Lopez, is now available on Lionsgate Play. Here are some tweets to read before watching the movie.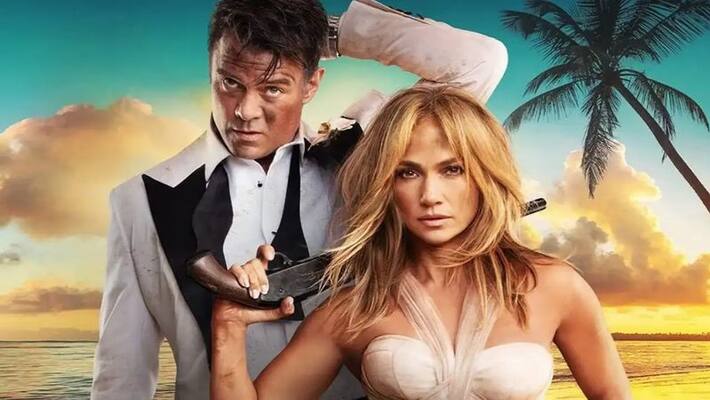 Shotgun Wedding, the much-awaited romantic action comedy starring Jennifer Lopez and Josh Duhamel, has finally arrived on Lionsgate Play. The initiative, which was initially only available in Singapore in December 2022, has now been made available to the rest of the globe via the famed OTT platform.
Jennifer Lopez, who plays the lead in Shotgun Wedding, has let her comedic and action sides shine in the picture, directed by Jason Moore. The movie shows off the singer-fierce actor's fighting talents and her incredible body. Lopez, who plays Darcy, establishes herself as Jenny from the block as she handles a heavy machine gun, lobs explosives, and ziplines across a Philippine island in a flouncy wedding gown.
Also Read: Urfi Javed SEXY Pictures: Actress stuns netizens in a daring black outfit - SEE PICS
The film also features an amazing supporting cast, which includes Jennifer Coolidge. She is presently enjoying well-deserved recognition in the second half of her career. Apart from earning an Emmy and a Golden Globe for her work in The White Lotus, she has gained considerable acclaim as a comedienne.
Shotgun Wedding review: 
Netizens are currently praising Jennifer Lopez and Josh Duhamel's romantic action comedy for its great execution of the entertaining, unique premise. The Twitterati are blown away by the film's outstanding blend of action and humour. Netizens have praised the performances of the primary actors, Jennifer Lopez and Josh Duhamel, and the supporting performers, including Sonia Braga, Jennifer Coolidge, and others. 
Also Read: Karan Johar reviews Shah Rukh Khan starrer Pathaan, hails it as a 'mega blockbuster'
At the same time, another set of viewers considered the film to be disappointing in every way. Some internet users also say that the primary actors, Jennifer Lopez and Josh Duhamel, lack onscreen chemistry, despite providing strong individual performances.

More about Shotgun Wedding
The romantic action comedy was initially announced in January 2019, with Ryan Reynolds playing the lead and Jason Moore directing. Jennifer Lopez was named the project's female protagonist. Meanwhile, Armie Hammer took over as the male lead in Shotgun Wedding, but Ryan Reynolds remained involved as a co-producer. However, Hammer stepped out of the project in January 2021 due to abuse claims. Later, Josh Duhamel took his place as Shotgun Wedding's leading man.
The plot of Jason Moore's film centres around Tom and Darcy's destination wedding, disrupted by pirates who kidnap the wedding party. Along with Jennifer Lopez and Josh Duhamel, the film's supporting cast includes Sonia Barga, Jennifer Coolidge, Lenny Kravitz, Cheech Marin, D'Arcy Carden, Selena Tan, Desmin Borges, Alex Mallari Jr., and others.
Last Updated Jan 28, 2023, 11:20 AM IST