Exclusive Interview: Shiva Rajkumar shares wishes, plans for 2017
In an exclusive interview with Asianet Newsable, Shiva Rajkumar shares his plans
With four films scheduled for release, 2017 is going to be a big year for the 'Hat Trick' hero.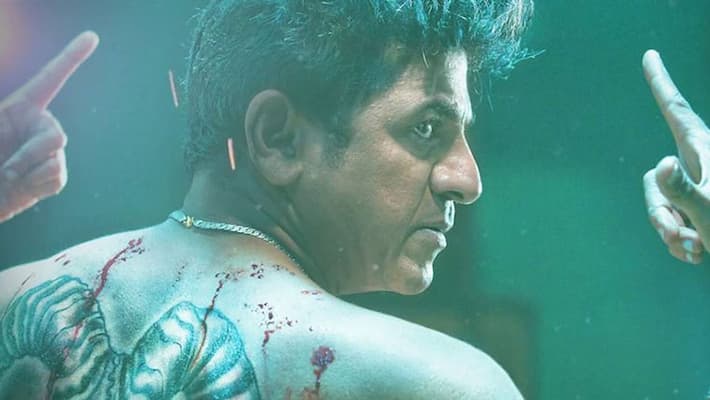 Shiva Rajkumar is the eldest son of Kannada's matinee idol, Dr Rajkumar. 

Shiva Rajkumar made his debut with Anand in 1986 as a hero. In the same year, he acted in Ratha Sapthami. In 1987 his film Mana Mechida Hudigi also became a runaway hit, thus earning him the title, 'hattrick hero'. Shiva Rajkumar, will have four different avatars in  2017 as his films, Srikantha, Bangara, Leader and Tagaru will be releasing next year.

Amidst his busy shooting schedule, Shiva Rajkumar shared the secret of success and his new year resolutions with Asianet Newsable.

A career spanning three decades is not easy in Sandalwood. How did you carve a niche?
Staying grounded is what my father Dr Rajkumar taught, not only for us (his children) but to all the artists. And I have drawn inspiration. Just by having a name of a successful person behind you will not help. You need to work hard. 

Before coming to films, on the advice of master director K Balachander, I enrolled at an acting school in Chennai way back in the early 80s. Then I found success in my debut as a hero in Anand in 1986. From then to till now, I have always learned to be stay grounded and be humble. This is what has helped me. This is my secret of my success.

Out of the 100 films in which you have acted, which is close to your heart?
I enjoy each and every movie I do. I have learned to strike a balance between success and failure hence it is difficult to choose. Still, I will go with 'Om' as the role was really unforgettable. With less technology, we were able to make such film.
Tell us about your films in 2017.
In January my film Srikantha will be releasing. This is a romantic and action film. Followed by this, another much-anticipated film, Bangara- Son of Bangarada Manushya, will be releasing later. This movie is based on a rich person's life. A little later Leader will be released, which is an out and out action film. By April Tagaru should also be releasing. This is also an action movie.
These days, a lot of new genres and offbeat films with low budgets are making a mark in the industry. What is your take on this? Will you also act in such small films or produce such films?.
The films like, Godi Banna Sadaranna Maikattu, Last Bus and U-Turn also make a name and caught every film producers and directors attention. Yes, I will be happy if roles are offered (to me) for such offbeat subjects. In there is a possibility, I will also produce such films.

The death of two artists during a stunt scene for the film 'Mastigudi' recently kicked off a storm in Karnataka. What is your take on this?

That was really unfortunate. The incident should not have happened. In all the films a strict protocol is followed during stunts. Safety is given a high priority. Despite this, such an incident has happened due to negligence. Henceforth the standard operating procedures will become even more stringent. This is good for artists and films.  
With just two days left, what will be your new year's resolution?
I was a heavy coffee drinker and will be cutting this down to two cups a day and will stick to green tea.
What do you think was the biggest issue in Bengaluru or the state this year? 

It is definitely the currency ban. This has impacted many lives, and many of the poor are affected. This issue of capping of money withdrawal and deposits should be solved soon. Any rules we bring should be backed with other backup plans; else there will be losses. Loss of life, be it one or one hundred, should be taken extremely seriously. The inconveniences should be removed soon. 

You have a massive fan following, What is your message to youngsters?
Develop the etiquette and discipline in life and your professional life. These will help you to build your career.
 
Last Updated Mar 31, 2018, 7:01 PM IST