After Patanjali, Baba Ramdev to now try his luck in Bollywood
Aiming to promote India as an advanced country is Baba Ramdev's new film Yeh Hai India
The yoga guru will be seen in a song as well in the movie
Directed by Lom Harsh, the movie also features Gavie Chahal and Deana Uppal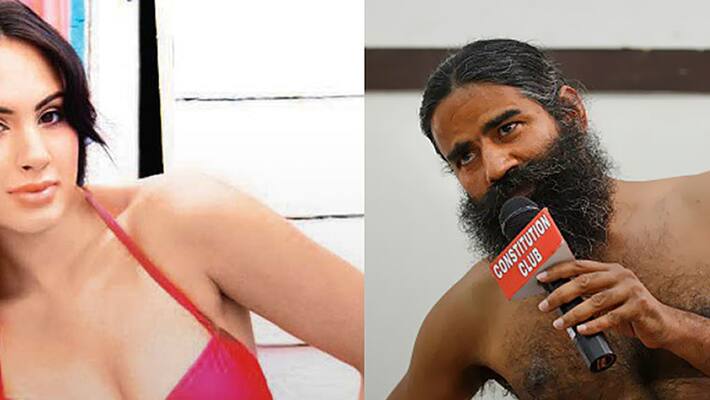 Yoga guru Baba Ramdev will soon be seen in a new avatar, that of a Bollywood film hero. He will be promoting his upcoming film Yeh Hai India, where he will also be seen in a song called Saiyan Saiyan.
Written and directed by Lom Harsh, the film features Gavie Chahal and Deana Uppal in the lead.
India is an advanced country, with a capability to lead the world, feels Baba Ramdev and that is exactly what this film aims to showcase, the saffron-clad yoga guru said in a statement.
In fact, he said that people need to be endorsing such films that glorify the nation and after much thought did he decide to do the film.
The film is slated for an August 18 release.
"I'm really thankful to Babaji who's lent his full fledged support to my film. We couldn't have any better public ambassador for our film," Harsh said.
According to unconfirmed reports in the media, Baba Ramdev will also be seen judging a reality show and he will be given the position of Mahaguru in the show. Reports say that actress Sonakshi Sinha, will also be part of the show. The concept of the reality show is being termed as unique, wherein Baba Ramdev will be narrating things throughout the show. It will have a religious angle to it with contestants singing devotional songs and more.
The film is slated for release on August 18.
Last Updated Mar 31, 2018, 6:54 PM IST