11 movies of Rajkumar that make him Kannadigas' 'Annavru'
On his 90th birth anniversary, here are 11 top movies – of the long list – that will remain with Kannadigas forever.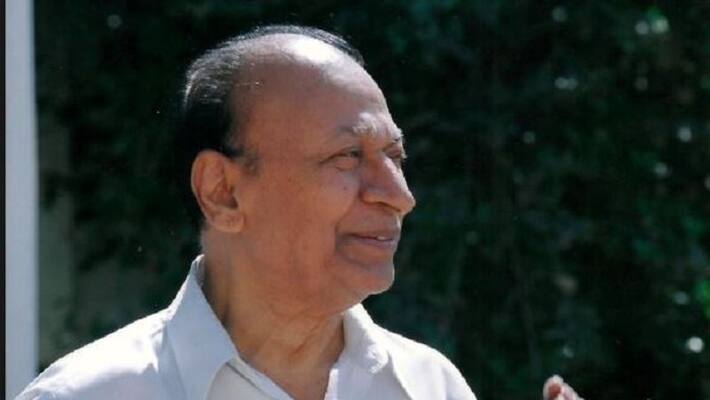 From his first movie 'Bedara Kannappa' in 1954 to 'Shabhdavedhi' in 2000, Dr Rajkumar weaved a spell of magic on Kannadigas. On his 90th birth anniversary, we decided to pick his 11 best movies – of the long list – that will remain with Kannadigas forever.
1. Bedara Kannappa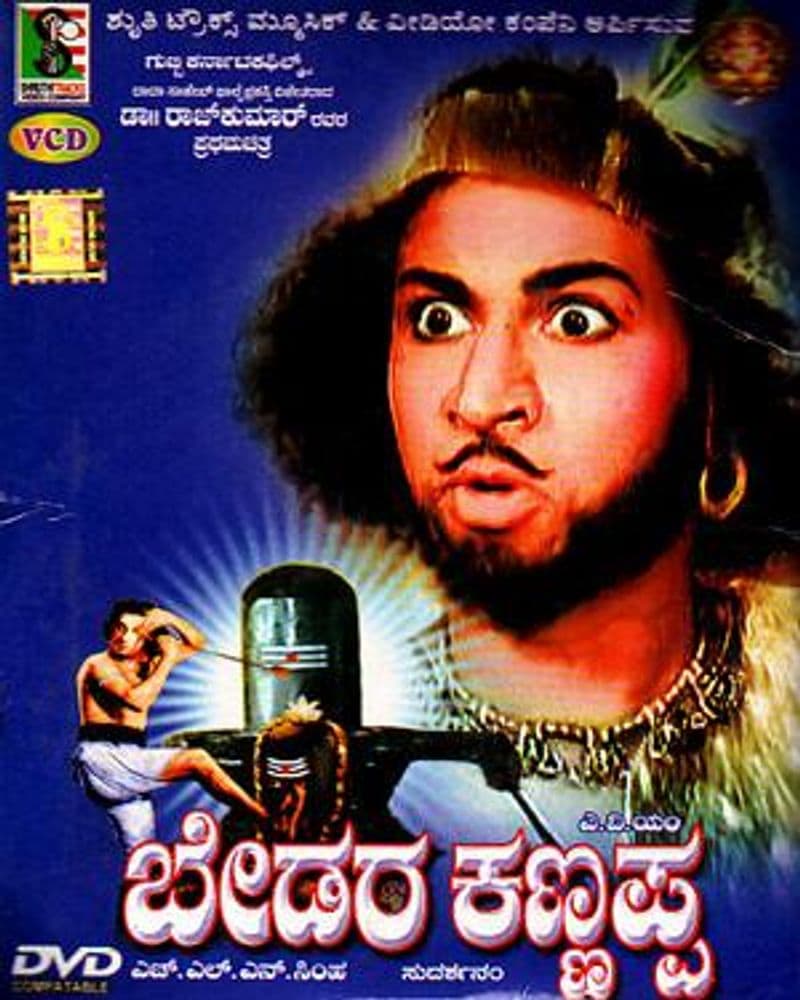 Directed by HLN Simha and written by GV Iyer, the movie released in 1954, was Dr Rajkumar's first movie. Who can forget Dr Rajkumar's portrayal of hunter 'Kanna' plucking out his eyes to prove his devotion to Lord Shiva in the movie? The cult song, 'Shivappa Kayo Thande...' is etched in the minds of Kannadigas.
2. Bhoodana (1962)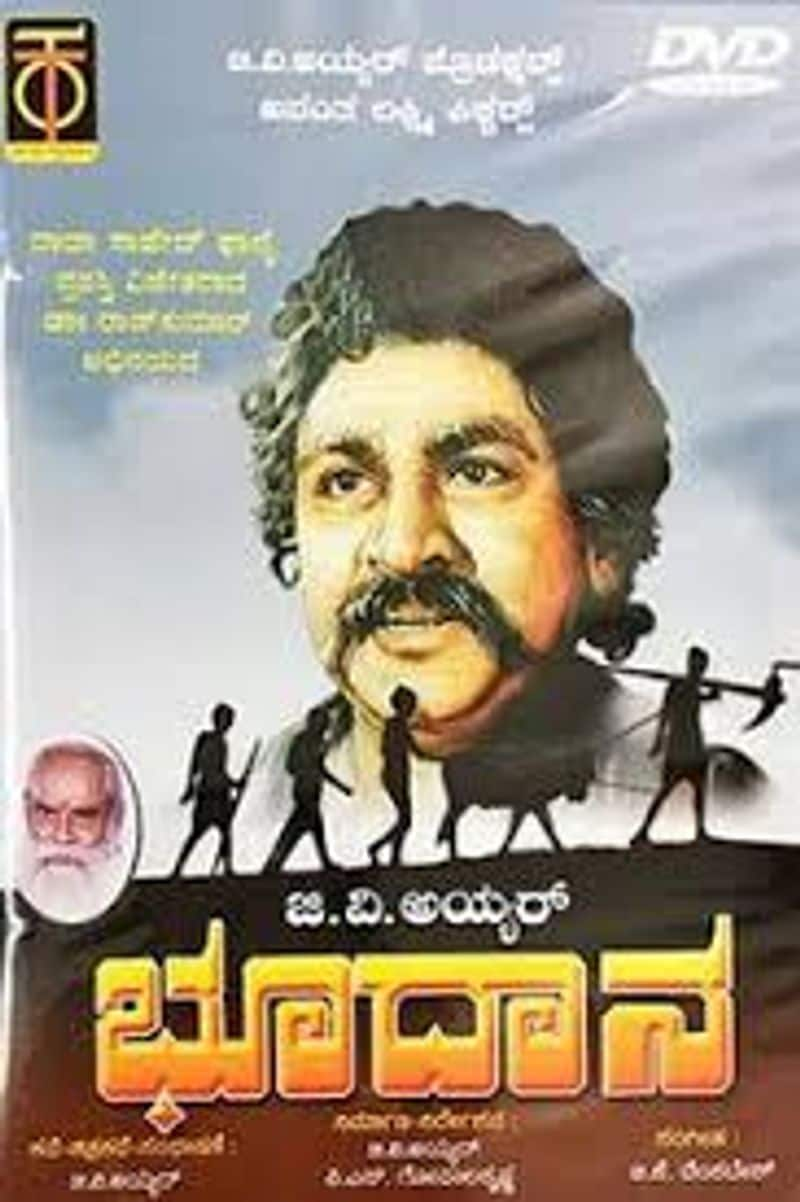 The movie was based on Vinoba Bhave's Bhoodan movement that had gripped the nation then. This was also perhaps the only movie in which Rajkumar played father to cinema's stalwarts - Kalyan Kumar and Udaykumar.
3. Satya Harishchandra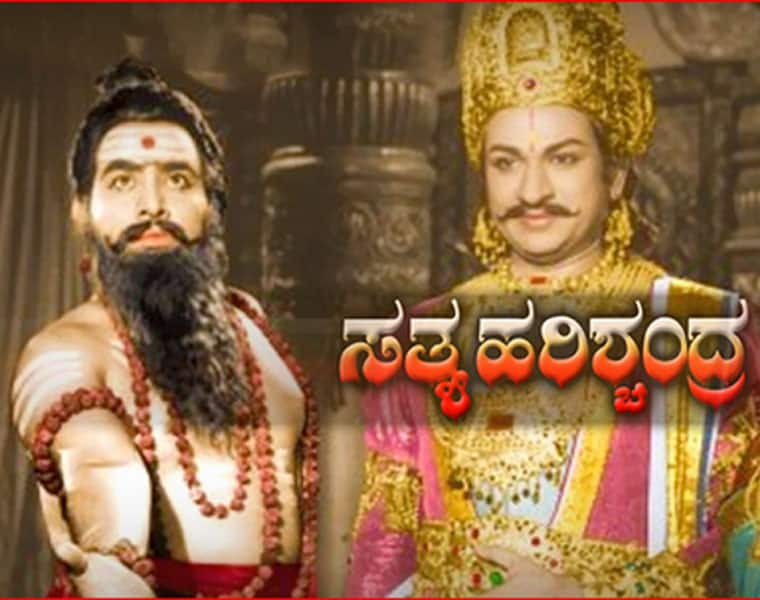 Directed by Hunsur Krishnamurthy, 'Satya Harishchandra' was an epic movie that chronicled the life of King 'Satya Harishchandra'. The movie won the President's Silver Medal.
4. Saakshatkara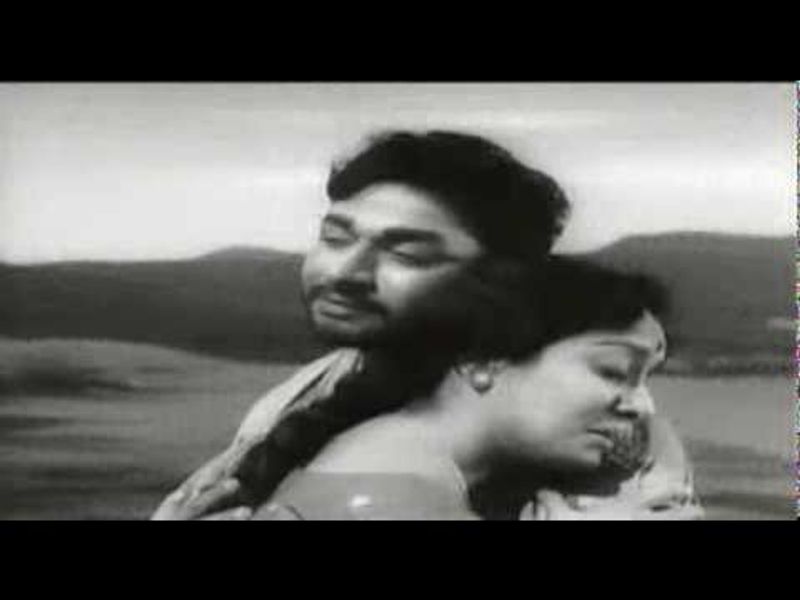 The movie depicted the dangers of superstitions that existed in the society then, especially with regard to marriage. 'Olave Jeevana Saakshatkara...' is one of the popular tracks from the movie.
5. Kasturi Nivasa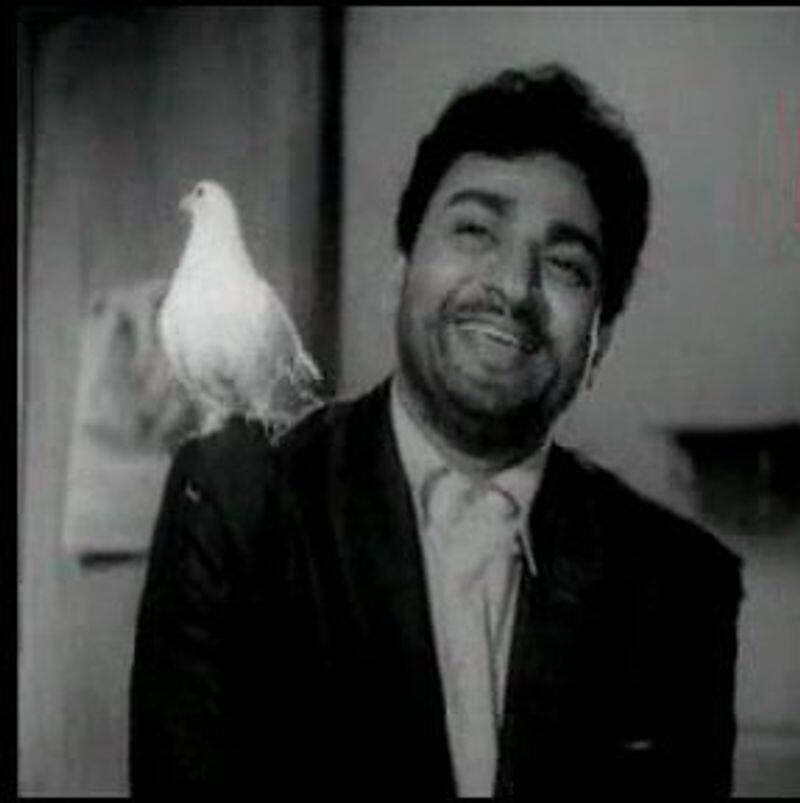 Considered a milestone in Dr Rajkumar's career, 'Kasturi Nivasa' is a tragic story of a generous man who loses everything he had to help others. The famous track 'Aadisi nodu bilisi nodu...' picturised on a doll is one of the gems from Dr Rajkumar's movies.
6. Bangarada Manushya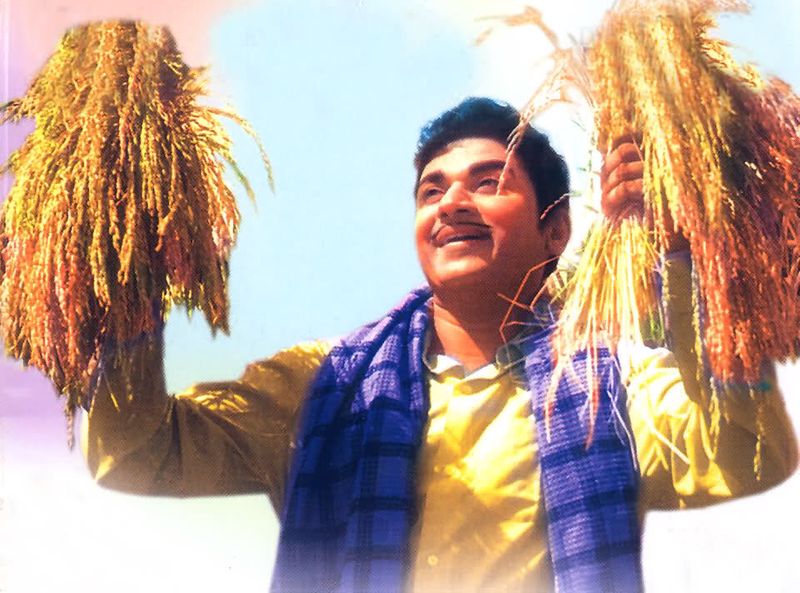 Dr Rajkumar's movie career would be incomplete without the mention of this social drama 'Bangarada Manushya', an ode to farmers. How an educated youth decides to work in his widow sister's field to support her children and the travails he suffers. The movie's sound track 'Aagadu endu...' has a special place in Kannadiga's household.
7. Babruvahana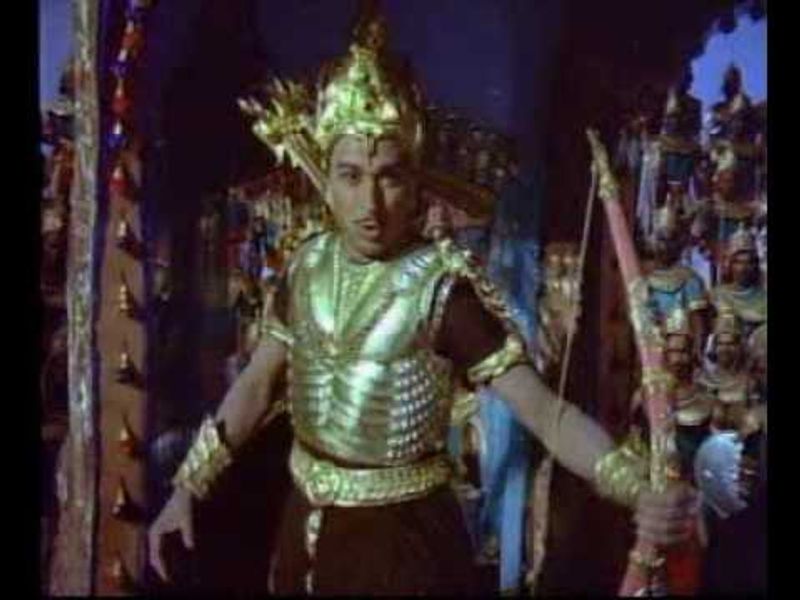 Known to spell magic with the portrayal of mythological characters, this movie saw Dr Rajkumar in a double role. Still considered an epic in terms of dialogue and cinematography, the movie won two state awards.
8. Bangarada Panjara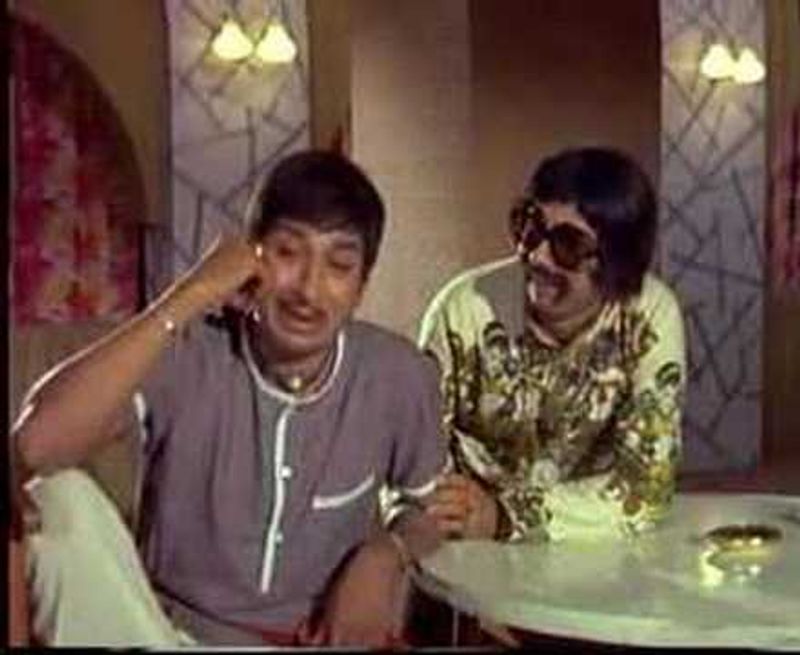 Who can surpass 'Beera's character as the young man caught between his rural upbringing and his rich antecedents? His effortless dive into contrasting characters, still make him the superstar.
9. Eradu Kanasu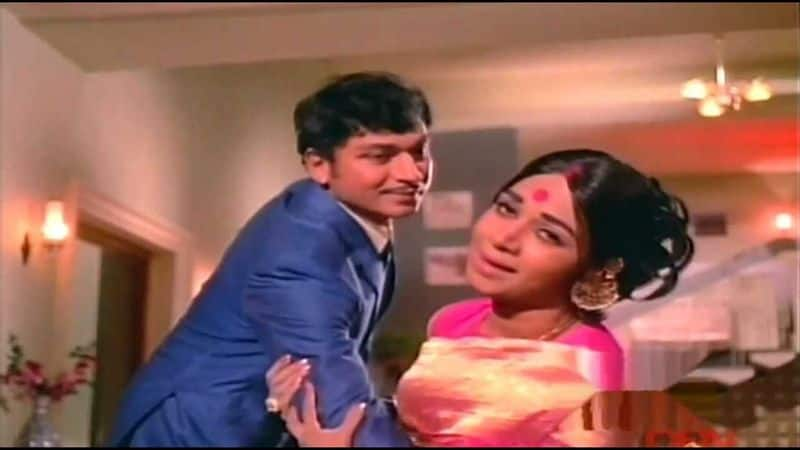 This romantic drama directed by Dorai and SK Bhagvan was a treat to Dr Raj's fans. This musical blockbuster had Kalpana and Manjula paired with Dr Raj. The song 'Endendu Ninnanu Marethu...' is every romantic's ode to his lover.
10. Sampathige Savaal
This musical block-buster had Dr Rajkumar's character challenging the wealthy. He debuted as a playback singer with the track 'Yaare koogadali...' in the movie.
11. Jeevana Chaitra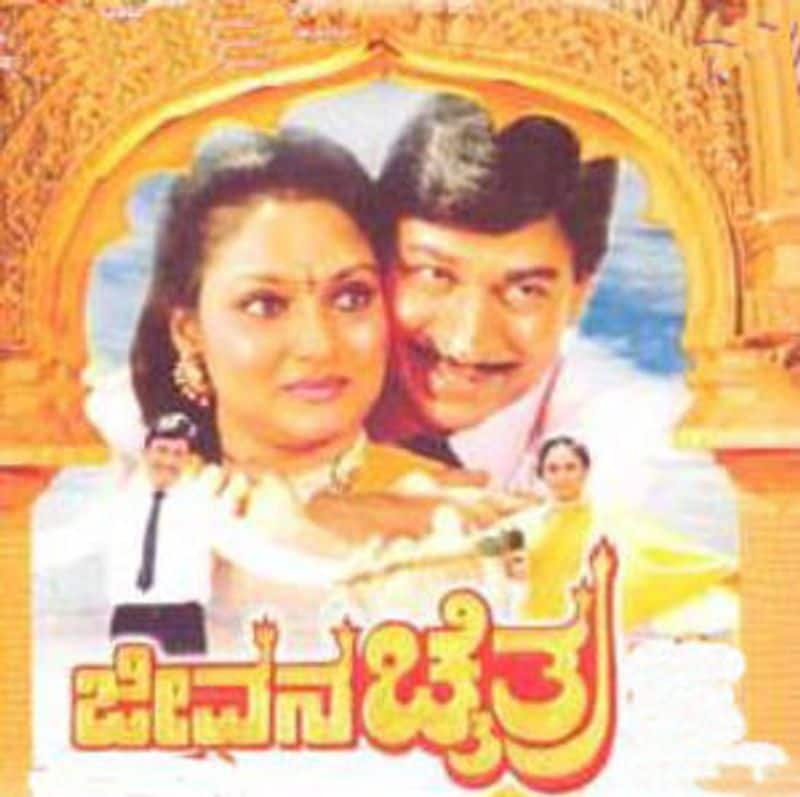 One of the cult movies of Dr Rajkumar, it chronicled the life of an ideal son to a father and how his life shatters when his own sons go against his ideals. Dr Rajkumar won the National Award for Best Male Playback singer for his rendition 'Naadamaya' in Rishikesh and Varanasi.
Last Updated Apr 24, 2019, 5:03 PM IST