ODI World Cup 2023: PCB denies reports of discord and infighting in Pakistan cricket team
The Pakistan Cricket Board on Monday rubbished reports of discord and infighting in the national team, competing in the ODI World Cup 2023 in India.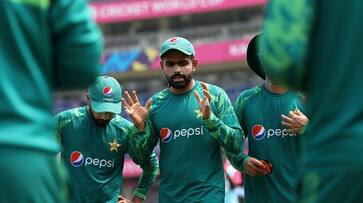 The Pakistan Cricket Board (PCB) on Monday has strongly refuted reports of internal discord and infighting within the national team, which is currently competing in the ODI World Cup 2023 in India. The PCB addressed these rumors in a press release, denying any such issues within the team, led by captain Babar Azam.
This response comes in the wake of increasing speculation and social media posts by some Pakistani journalists hinting at tensions and conflicts within the team. The posts suggested that two players had been involved in a physical altercation, and there was a growing sense of discord, with Captain Babar Azam allegedly facing isolation from a group of players.
The PCB's press release emphatically stated that these rumors were unsubstantiated and that the team remained united and cohesive. The board expressed disappointment at the spread of false news and misinformation.
"Contrary to rumours circulated by a certain section of the media, the PCB unequivocally assures that the team is cohesive and there is no evidence to support these unsubstantiated claims," the release said.
To provide context, Pakistan had won their first two matches in the ODI World Cup 2023 against the Netherlands and Sri Lanka but faced defeats against Australia and India. The situation surrounding the team's performance and dynamics has garnered significant attention, leading to these rumors of internal issues.
Last Updated Oct 23, 2023, 3:35 PM IST