Karnataka: Property registration surge causes disruptions due to software glitch
Ahead of a property registration rate increase on October 1, Deputy Registrar's offices in Karnataka have experienced a surge in registrations. Technical issues with the Kaveri 2 software have caused disruptions in the process, with server overload leading to reduced completion rates for property registrations.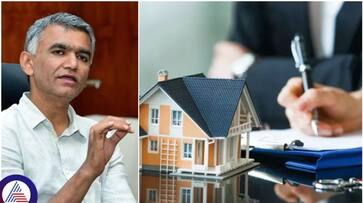 In anticipation of an upcoming increase in property registration rates scheduled for October 1, the Deputy Registrar's offices have seen a massive surge in property registrations across the state. However, this sudden influx of registrations has caused disruptions in the registration process, mainly due to technical issues with the Kaveri 2 software.
Beginning October 1, the Registration and Stamps Department has mandated a gradual adjustment of property registration guideline rates to match current market rates statewide. This adjustment is expected to result in an increase of approximately 25 to 30 per cent in the current guide prices.

Bengaluru: Sale of liquor banned until September 30; check details
Also, the property registration fees will also rise. As a result, individuals rushing to complete property registration procedures before the October 1 deadline have been flocking to the Deputy Registrar's offices.
A prominent number of individuals have converged on the offices of 43 sub-registrars in Bengaluru to initiate property registration processes. The sudden surge in the volume of people and properties being registered has put immense strain on the online service. 
Both office staff and applicants have faced difficulties in various property registration-related procedures, including the submission of applications, through the Kaveri 2 software.

Karnataka govt to increase property registration guideline rates by 25-30% from 1st October; See details
Adding to these challenges, the Kaveri 2 software functioned for only a brief period in the morning before encountering a complete shutdown. This happened because the system couldn't handle the increased demand and experienced server overload. Normally, the Kaveri 2 software processes around 12 to 13 thousand property registrations daily throughout the state. 
However, due to server issues on a particular Thursday, only an estimated 20 per cent completion rate was achieved for property registrations, according to the reports.
Last Updated Sep 22, 2023, 1:19 PM IST