Amazon layoff: Tech giant lays off 180 employees from gaming division
After laying people off last week, Amazon again laid off some people, about 180 from its gaming division, and shut down two business units. This includes the Crown Channel, a platform of their Twitch business.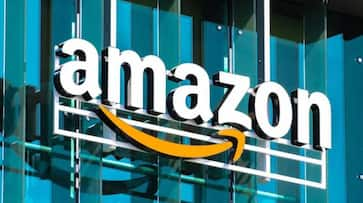 Amazon is laying off approximately 180 employees from its gaming division in the latest round of job cuts.  This is the e-commerce giant's second round of layoffs in as many weeks as part of a larger restructure. Amazon stated that the job layoffs are a calculated strategic move to further concentrate restructuring efforts to focus on areas with the highest potential for development in an internal document distributed to staff.
Vice President of Amazon Games Christoph Hartmann stated in an official email to employees on Monday. It said, "After our initial restructuring in April, it became clear that we needed to further concentrate our resources on the areas that are experiencing the highest potential for driving our business forward. We've listened to our customers and we know delivering free games every month is what they want most, so we are refining our Prime benefit to increase our focus there."
Also Read | India explores 5-year tax cuts on EV imports amid talks with Tesla; eyes local manufacturing boost
On Monday, Amazon began the process of laying off employees, notifying those impacted that their jobs had been removed. The company's most recent round of layoffs was also the second divisional wave this year. Amazon reportedly began laying off employees last week in its podcast and streaming music division. It also reportedly eliminated a limited number of positions in its People Experience and Technology (PXT) human resources division.
Meanwhile, Amazon has cut more than 27,000 jobs over the past year, following a wave of U.S. tech layoffs after the industry overtired during the pandemic.  Amazon predicted that sales in the last quarter of the year would be about in line with estimates, but despite these reductions, the company's third-quarter net income significantly above analyst projections.
Also Read | Gautam Singhania announces separation from wife after 32 years; Check out post
Last Updated Nov 14, 2023, 12:38 PM IST