India explores 5-year tax cuts on EV imports amid talks with Tesla; eyes local manufacturing boost
India is reportedly contemplating tax reductions on fully-assembled electric vehicle imports for up to five years, with the aim of attracting companies like Tesla Inc. to sell and potentially manufacture their cars within the country.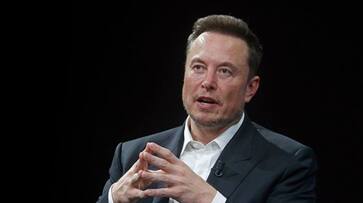 India is reportedly contemplating the possibility of reducing taxes on the imports of fully-assembled electric vehicles (EVs) for a duration of up to five years. This move is aimed at attracting companies like Tesla Inc. to not only sell but also manufacture their electric cars within the country. According to a Bloomberg reports, as part of an emerging electric vehicle policy, the government is actively considering provisions that would enable global car manufacturers to import EVs at concessional duty rates. However, this benefit would be contingent on their commitment to eventually establish manufacturing facilities in India. Individuals familiar with the matter told Bloomberg that the discussions on the policy's specifics are ongoing, and a final decision is yet to be reached.
In 2021, the electric vehicle (EV) manufacturer based in Austin sought reductions in import duties for electric vehicles. Specifically, Tesla aimed to lower the rates from the existing 70 percent -100 percent range to 40 percent, contingent on the import value of its vehicles.
Also read: 'Earth's annihilation a certainty': Elon Musk's urges multiplanetary future amid alien enigma (WATCH)
Elon Musk, the CEO of Tesla, is reportedly expected to meet with Trade Minister Piyush Goyal later this week to discuss the company's intentions to establish a factory in India. Minister Goyal is currently in San Francisco for ministerial engagements related to the Indo-Pacific Economic Framework and the Asia-Pacific Economic Cooperation.
Tesla's interest in the Indian market is driven by the growing demand for electric vehicles within the country's expanding middle class. Should Tesla proceed with its investment, it would contribute to the Indian government's objectives of boosting manufacturing in the nation's GDP and generating employment opportunities.
As of now, India's electric car market is in its early stages, constituting a mere 1.3 percent of total passenger vehicle sales last year, as reported by BloombergNEF. The growth of electric vehicle (EV) adoption in the country has been impeded by factors such as the high cost of cars, limited options, and a scarcity of charging infrastructure.
Also read: 'Appropriate for Israel to kill or incarcerate Hamas members, but...': Elon Musk's Gaza war solution (WATCH)
The potential expansion of the electric vehicle (EV) segment has the capacity to accelerate the uptake of environmentally friendly transportation in a nation grappling with the world's most polluted air. To stimulate local EV production, the government initiated a substantial $3.1 billion incentive program in 2021.
Concurrently, India is exploring the option of lowering import taxes on select electric vehicles from the United Kingdom. This consideration is part of broader negotiations with Britain, aimed at establishing a free-trade deal between the two nations.
Last Updated Nov 14, 2023, 10:11 AM IST