Gautam Singhania announces separation from wife after 32 years; Check out post
Billionaire Gautam Singhania on Monday announced separation from wife Nawaz, saying the two have decided to pursue different paths. Singhania, 58, had married Nawaz Modi, daughter of solicitor Nadar Modi, in 1999.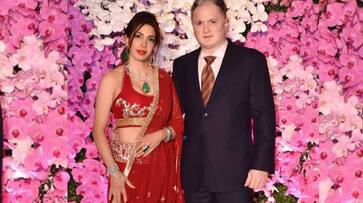 The billionaire Gautam Singhania, the chairman and managing director of Raymond Ltd., a conglomerate that specialises in textiles to real estate, announced his divorce from wife Nawaz Modi on Monday. Singhania married Nawaz, daughter of solicitor Nadar Modi, in 1999 when she was 29, after eight years of courtship.
"This Diwali is not going to be the same as many in the past," 58-year-old Singhania said in a post on X on Monday. He added that 32 years of being together as a couple, growing as parents and always being a source of strength to each other, "we traversed with commitment, resolve, faith as along came the two most beautiful additions of our lives".
He said that many unfounded rumours and slander about our life had been spread by "not so well wishers."
Singhania stated, "I am parting ways with her while we will continue to do what is best for our two precious diamonds, Niharika and Nisa." He did not provide information on their two children's custody and separation.
Also Read | Gearing up for 50,000 daily footfall: Railways races to revamp Ayodhya station ahead of Ram Temple opening
"Please respect this personal decision and kindly give us the space to settle all aspects of the relationship. Seeking your best wishes for the entire family during these times," Singhania said.
The real estate division of Raymond Realty "continues to expand its presence across the Mumbai Metropolitan Region post the amazing success we have seen in the last couple of years," according to a post Singhania made shortly before the split was announced. Three new real estate projects in the area have been secured by the business, he added, with a total potential income of over Rs 5,000 crore ($678 million).
Also Read | Despite SC ban, Delhi residents celebrate Diwali with firecrackers; AQI deteriorates (WATCH)
Last Updated Nov 13, 2023, 6:19 PM IST