NZ shocker: Surgical tool as big as 'dinner plate' left inside woman's abdomen for 18 months after C-section
A surgical instrument, resembling a dinner plate, was accidentally left inside a woman's abdomen for 18 months after a caesarean section in a New Zealand hospital.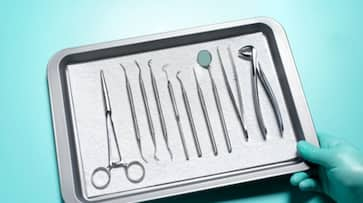 In a distressing incident in New Zealand, a surgical instrument, intended for holding open surgical wounds, was inadvertently left inside a woman's abdomen following a caesarean section procedure at a local hospital. Shockingly, this retractor, similar in size to a dinner plate, remained undetected within her for a staggering 18 months before it was finally discovered during a CT scan. Health regulators have strongly criticized the public hospital system for failing in its duty of care.
The woman endured excruciating pain for nearly a year and a half, with the surgical retractor being the source of her suffering. Health and Disability Commissioner Morag McDowell remarked, "It is self-evident that the care provided fell below the appropriate standard because the [retractor] was not identified during any routine surgical checks, resulting in it being left inside the woman's abdomen."
"Staff involved have no explanation for how the retractor ended up in the abdominal cavity, or why it was not identified prior to closure," she said.
The instrument in question is identified as an Alexis wound protector-retractor, a commonly used tool in various surgical procedures. During the course of medical intervention at Auckland City Hospital, the initial Alexis wound retractor was replaced by a larger one. Unfortunately, the second retractor was inadvertently left inside the woman's abdomen, as highlighted in the Commissioner's report.
Notably, the retractor's presence could not be detected through conventional X-ray scans, as it is considered a "non-radiopaque item." Ultimately, it was through a CT scan that the medical team was able to trace and identify the foreign object.
Alarming as this incident is, it marks the second occurrence within two years in which a medical device was inadvertently left inside a patient at an Auckland hospital, raising serious concerns about the quality of surgical procedures and oversight within the healthcare system.
(Image for representation purpose only; Credit: Getty Images)
Last Updated Sep 5, 2023, 6:29 PM IST