Nearly 300 dead as powerful 6.8 magnitude earthquake strikes Morocco, PM Modi offers condolences
At least 296 people were killed in a massive earthquake that hit Morocco on late Friday (September 8), according to the country's Interior Ministry. Several buildings were toppled in the powerful earthquake which, according to Morocco's geophysical centre, struck in the Ighil area of the High Atlas with a magnitude of 7.2.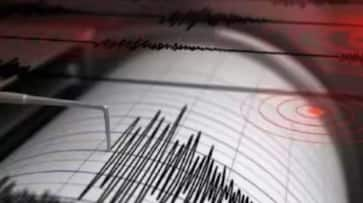 At least 296 people were killed and dozens sustained injuries after a powerful earthquake of magnitude 6.8 struck central Morocco late on Friday. Early on Saturday, the Moroccan Interior Ministry said that there had been at least 296 fatalities in the earthquake-affected areas. 153 wounded persons were also taken to hospitals for medical attention. According to the ministry, damage mostly happened in rural areas.
The extent of the destruction is yet unknown to the authorities.
Prime Minister Narendra Modi condoled the deaths due to the earthquake and expressed grief. Taking to microblogging site X ( formerly Twitter) he wrote, "Extremely pained by the loss of lives due to an earthquake in Morocco. In this tragic hour, my thoughts are with the people of Morocco. Condolences to those who have lost their loved ones. May the injured recover at the earliest. India is ready to offer all possible assistance to Morocco in this difficult time."
Also Read | Spain's President Pedro Sanchez tests positive for COVID-19, to miss G20 Summit in Delhi
Morocco experiences frequent earthquakes in its northern region due to its position between the African and Eurasian plates.  In 2004, an earthquake that struck Al Hoceima in northwestern Morocco resulted in at least 628 fatalities and 926 injuries.
One of the worst and most damaging earthquakes was the 7.3-magnitude El Asnam earthquake that struck adjacent Algeria in 1980. At least 300,000 people were left homeless and 2,500 people died.
Also Read | Spain's President Pedro Sanchez tests positive for COVID-19, to miss G20 Summit in Delhi
Last Updated Sep 9, 2023, 8:55 AM IST