Reliance Jio launches JioMotive for cars in India at Rs 4,999; Check features, how to install & more
JioMotive is a plug-and-play device that does not require any expert installation. Users can simply download and install the JioThings App from the Google Play Store or Apple App Store, sign up with their Jio number. It is equipped with an e-SIM, which shares data with the user's existing mobile data plan.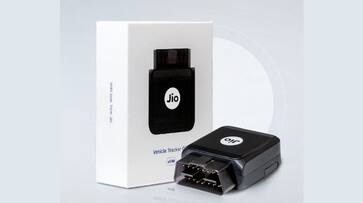 One of the nation's top telecom providers, Reliance Jio, revealed a new JioMotive (2023) gadget in a big step that would enhance the experience of Indian automobile owners. The device comes with a tonne of features that are meant to improve driver convenience and vehicle security. The JioMotive, which costs Rs 4,999, can be bought on a number of websites, including Jio.com, Amazon, and the e-commerce sites of Reliance Digital.
The JioMotive can be connected to a car's OBD port, a standard feature found in most vehicles beneath the steering wheel. The new Jio device's functionality for real-time 4G GPS tracking is one of its primary features. This gives drivers constant information on the whereabouts of their automobile, enhancing security and bringing them peace of mind. Users may also set up geo-fences, which enable them to get immediate notifications whenever their vehicle enters or leaves particular pre-designated locations.
Also Read | Lava Blaze 2 5G with 50MP main camera, 5,000mAh battery launched at Rs 9,999; Check details
Additionally, the gadget offers data on vehicle health monitoring. Diagnostic Trouble Code (DTC) alerts are accessed through a specialised app, which provides users with access to critical information. In addition, the JioMotive evaluates driving behaviour and provides information about a driver's routines and performance behind the wheel.
Importantly, the JioMotive also has anti-theft and accident detection functions, guaranteeing that drivers would get prompt notifications in the event of theft or collisions. For improved connectivity, built-in Wi-Fi functionality is also included.
Also Read | Google introduces car crash detection feature in Pixel phones; Here's how you can enable it
It's crucial to remember that JioMotive is only intended to function with Jio's SIM; as a result, it probably won't function with SIMs from other providers. The gadget extends the benefits of a car owner's current Jio smartphone service to their automobile.
Jio has also launched a limited-time promotion that offers a free JioMotive membership for the first year. Subscriptions can continue to use these features for an additional Rs 599 a year after the first year. As of right now, Reliance Digital's website is offering a further 10% off the new Jio vehicle tracking gadget. The deal is now active on the online store, although it could only be there for a short while. In addition, the equipment will come with a one-year warranty, according the information the firm posts on its website.
Last Updated Nov 6, 2023, 12:37 PM IST