Google introduces car crash detection feature in Pixel phones; Here's how you can enable it
Google has recently expanded its car crash detection feature for Pixel phones in India. The feature uses location, motion sensors, and surrounding sounds to detect serious accidents and call for emergency assistance.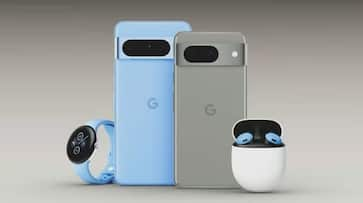 With the release of the iPhone 14 series in 2022, Apple included the Crash Detection function, and ever then, Apple fans have been proud of the security that their iPhones and Apple Watches offer. But Google really invented the crash detection technology before Apple did.
In 2019, Google released the function on the Pixel 4. Initially available in a few countries, customers in Austria, Belgium, Portugal, Switzerland, and India are now able to utilise the service. Only a few Pixel models—the Pixel 4a, Pixel 6a, Pixel 7, Pixel 7 Pro, Pixel 7a, Pixel 8, and Pixel 8 Pro—will have access to the safety function in India.
The functionality is also accessible in Pixel 4a and all subsequent devices, including the Pixel Fold, for consumers in overseas regions. The fact that the function is only presently available in 11 languages—English, Danish, Dutch, Italian, Japanese, and others—should not be overlooked. Unfortunately, Hindi is not currently supported for the auto crash detection capability.
Also Read | Make in India: Apple to start making iPhone 17 in India before China
Android Central recently revealed that other nations, including India, now have access to the function.
Pixel 4a and subsequent phones—including the Fold—use motion sensors, location data, and ambient noises to determine whether the owner has been in a major auto accident. Car collision detection needs access to your location, your physical activity, and a microphone in order to work. Your phone will notify emergency authorities on your behalf if it detects a crash. This call may send information about your position and the incident, using Android's Emergency position Service.
Google cautions that not all phones may be able to identify crashes, adding that the function may potentially be activated by vigorous activities. 
Also Read | Did you know Apple 'Scary Fast' event was shot on iPhone 15 Pro Max?
Here's how to activate a Pixel phone's crash detection feature step-by-step:
Make sure your SIM card is put into your phone because the automobile collision detection functionality needs it to function.
Open the "Personal Safety" app on your Pixel phone to enable it. This app is often located in your app drawer.
Select the "Features" option from within the "Personal Safety" app.
After navigating down the feature list, locate "Car crash detection." Apply a tap.
The option to "Set up" the vehicle collision detection feature will now appear. To start the setup procedure, tap on it.
To ensure the functionality of the feature, accept the offer to share your location and press "Allow while app is in use." This permits the application to obtain your location in the case of a possible crash.
You will then be prompted to allow access to your physical activity and to share your microphone. To utilise the crash detection capability to its fullest extent, choose "Allow."
That is all! The crash detection feature on your Pixel phone is now activated, meaning that in the case of a major auto accident, it will instantly contact emergency services.
Also Read | Tata Group to make iPhones for global markets in India, acquires Wistron's India operations
Last Updated Nov 3, 2023, 1:32 PM IST