Should Man United sign Harry Kane as Ronaldo's replacement? Fans and pundits give ultimate verdict
Manchester United is looking for a regulation striker to replace the axed Cristiano Ronaldo, and reports claim the club's chiefs are targetting Tottenham Hotspur star Harry Kane in the next transfer window.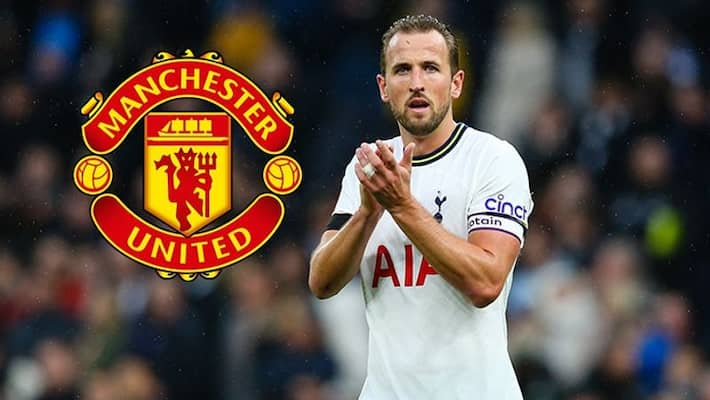 Manchester United are eager to sign a striker to replace the axed Cristiano Ronaldo, and reports have indicated that chiefs at Old Trafford could be targeting Tottenham Hotspur star Harry Kane in the summer transfer window. 
Also read: Gareth Bale retires: Welsh legend's net worth, career goals, trophies, milestones and iconic quotes
The Portuguese talisman, who returned to United in the summer of 2021, was booted out of the club in November 2022 following an explosive interview with Piers Morgan in which he launched a scathing attack on manager Erik ten Hag and the Red Devil chiefs. However, despite Marcus Rashford stepping up to produce brilliant performances for the team since Ronaldo's departure, the club still needs an experienced striker who can carry the goal-scoring weight of the team across all competitions.
Former Manchester United legend Rio Ferdinand has urged United to sign England captain Harry Kane this summer. Ferdinand told his Vibe with Five YouTube channel that the club should break the bank to sign Tottenham's sensational No.9 Kane because the striker assures at least 20 to 25 goals per season.
"Get Harry Kane in. Spurs fans, I'm sorry. You're not going to win anything. He's not going to win anything at Spurs. They're in a bit of turmoil at the minute. Man United, if you're going to go in the summer: let's go and find a number nine for the next three or four years to hang our hat on, to get 20-25 goals a season every year, where are you going?" Ferdinand said.
"You're going to have to pay big money for Harry Kane. But at least you know you're getting a man who gets 20-25 goals a season. So Harry Kane can't be going anywhere but Man United," he added.
Also read: Inside 'King' Ronaldo's first residence in Saudi Arabia: Cost of Al-Nassr star's lavish suite revealed
One of the top strikers in the world, Kane has scored 15 goals in 18 Premier League games this season. And former England footballer Paul Merson said, "If Man United ever want to catch Manchester City, they've got to go and get Kane. He plays for a team in Tottenham that are going to win absolutely nothing and surely, sooner or later, his head is going to be turned by a move again."    
Wout Weghorst, a striker from the Netherlands, has made it known that he wants to come to Old Trafford, and United and Burnley are currently in negotiations to sign him until the end of the campaign. 
Weghorst only scored twice in 20 games for Burnley, who were relegated last season, but for Turkish club Besiktas, where he is presently on loan, he has eight goals in 16 games in all competitions.
However, Besiktas rejected reports that the 30-year-loan old's could be terminated for 2 million pounds as "fictitious" and stated that they would only agree to do so for the proper amount. The Istanbul club can purchase him in the summer for 8.5 million pounds. However, United is still committed to signing Weghorst and is optimistic that a deal can yet be struck.
Meanwhile, Man United fans took to Twitter to share their opinion on whether the club should sign 29-year-old Kane from Tottenham. 
Also read: Revealed: How did World Cup 2022 penalty miss impact England and Tottenham star Harry Kane
"Harry Kane would be the ideal striker for Manchester United. A poacher in front of goal. Height/size/strength. Playmaker. Can feed his wingers much like he does with Son. Age isn't anything. Kane with Ten Hag would be a gem," noted one fan.
Another stated, "Manchester United might just be Harry Kane's last chance at winning a trophy cause I don't see this spurs team winning shit anytime soon."
Some United supporters stated that signing Kane now would not help the team, and this move should have been considered a few years ago when he was around 27.
"They should have signed him 2,3 yrs ago. Now it's time for Vlahovic," said one fan, while another added, "Benjamin Sesko is a better option."
Here's a look at what Man United fans thought about signing Kane from Tottenham:
Last Updated Jan 10, 2023, 2:51 PM IST