Gareth Bale retires: Welsh legend's net worth, career goals, trophies, milestones and iconic quotes
Wales legend Gareth Bale on Monday confirmed his retirement from football in an emotional post on social media. Here's a look at the former Tottenham Hotspur and Real Madrid icon's net worth, career goals, trophies won, milestones and iconic quotes: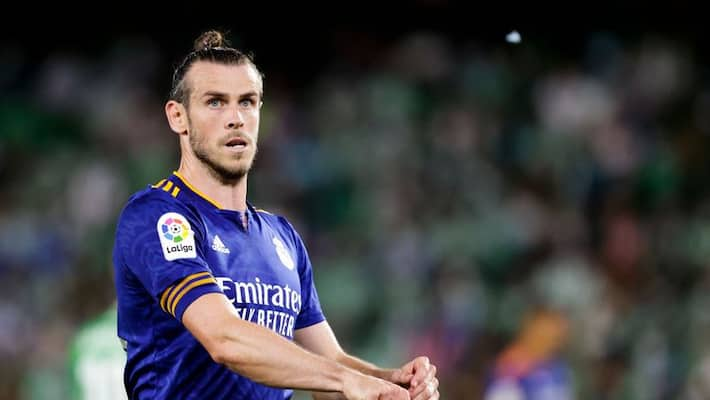 Legendary Welsh striker Gareth Bale announced his retirement from football on Monday, sparking a massive reaction from fans, clubs, stars and pundits, congratulating him on a prolific career.
Also read: 'Thank You, Bale': Fans, clubs, stars and pundits laud Welsh legend after retirement from football
Before hanging up his boots, the former Tottenham and Real Madrid forward had only been with MLS team LAFC for seven months. He had just returned from leading Wales to their first World Cup since 1958.
In his declaration, which has been praised by former players John Hartson and Alan Shearer, the former Wales captain hinted at a potential coaching position in the future as he tries to move on from a playing career at just 33.
Bale wrote on his social media accounts, "After careful and thoughtful consideration, I announce my immediate retirement from club and international football. I feel incredibly fortunate to have realised my dream of playing the sport I love. It has truly given me some of the best moments of my life. The highest of highs over 17 seasons, that will be impossible to replicate, no matter what the next chapter has in store for me."
Bale has ended his brilliant career, which included victories in three La Ligas, five Champions Leagues, and three Club World Cups. The iconic striker will leave the game as the nation's leading scorer and the Welsh player with the most appearances.
Also read: Ronaldo's future at Portugal: Here's what new boss Roberto Martinez plans to do
Net Worth:
After spending years playing top-flight football, Bale's net worth is estimated at around 145 million dollars. To put it in perspective, the Welsh legend's net worth was reportedly set at 87 million euros back in 2019.
Career goals:
41 goals for Wales - Bale retired from football after setting a goal-scoring record, eclipsing the previous best of 28 by Ian Rush. Bale's last match was a 3-0 loss to England at the Qatar World Cup 2022 on November 29, his 111th international appearance.
At 17, Bale became Wales' youngest-ever goalscorer on October 7, 2006 - scoring against Slovakia in a Euro 2008 qualifier with a trademark free-kick.
In England - Appearances: 282 Goals: 77
Bale began his professional career in the Championship with Southampton before earning a transfer to Premier League outfit Tottenham in 2007 and establishing himself as a player of the highest calibre. He played left back for most of his time with the Saints, where he started his Spurs career before switching to the wing and the forward line, scoring five goals in 45 games.
His career-best 2012–13 season saw him score 26 goals, including 21 in the Premier League, after scoring just six goals in each of his first three seasons in north London. He then left Tottenham for Real Madrid with a goal total of 56 in 203 games.
Bale spent most of the 2020–21 season on loan with Spurs again, occasionally regaining his previous form, scoring 11 league goals and 16 in 34 games in all competitions.
Also read: Premier League fans go berserk as PSG's Qatari owners look to invest in English top-flight
At Real Madrid - Appearances: 258 Goals: 106
By the time he relocated to Spain, Bale had already solidified his status as a premier attacking talent. Before losing favour, he reached double digits in La Liga in four of his first five seasons.
His 19 club goals in 2015–16 were all league goals. He scored 22 goals for Real in 2013–14, including six in the Champions League, his best-ever European performance.
The last time he exceeded 20 goals in a season was in 2017–18, when he scored 21 goals across all competitions. He scored just 11 league goals for Real after that, but he did score 14 goals across all competitions in 2018–19, including a hat-trick against Kashima Antlers in the Club World Cup.
Three of his 106 goals for the team—including a stunning brace against Liverpool in 2018—came in the Champions League finals.
A Los Angeles FC - Appearances: 13 Goals: 3
Bale's club swansong in Major League Soccer was brief and only included two starts, but it was a win-win situation for both him and his team because it allowed him to stay in shape for Wales' World Cup campaign in November and helped LAFC win the MLS Cup.
Deep into stoppage time of the final against the Philadelphia Union, he scored his third and last goal for the team, tying the score at 3-3 and setting up his 10-man team's victory on penalties and championship.
Also read: Zidane vs FFF's Noel Le Graet: Real Madrid fans applaud club for standing up against 'disrespect' to legend
The major trophies
5 - Champions League titles at Real Madrid.
3 - La Liga titles
1 - Copa Del Rey 
3 - FIFA Club World Cup 
1 - MLS Cup 
1 - Supporters Shield 
2 - PFA Players' Player of the Year 
1 - PFA Young Player of the Year 
1 - Premier League Player of Season
Milestones
111 - Record number of caps for Wales' men's national team 
85.3 million pounds - Real Madrid made Bale the most expensive player in world football when they signed him from Tottenham in September 2013.
Iconic quotes from Bale:
""As a kid, you obviously dream of being a professional footballer. I would watch players like Ronaldo of Brazil and pretend to be him in the playground. But I don't think about trying to become one of the best in the world or anything like that. I just play football." 
"When you play in the Premier League, say you're playing against a lower-end team, they set up to defend all the time, they set up to block you off. But when you play in the Champions League, all the other teams are used to winning every week, so it's more of an open game, it's more attacking, end-to-end." 
"Now that sports science is more advanced, we know that there are so many off-pitch factors that can affect how good you can become."
"You've just got to keep working hard, keep plugging along. That's how great teams win more trophies." 
Also read: 'Lion in Chelsea logo leaves club': Memes carpet bomb Blues after Man City hammer Potter's men out of FA Cup
Last Updated Jan 9, 2023, 10:52 PM IST