EPL 2022-23: 'We were lucky' - Erik ten Hag critical despite Manchester United's 3-0 win over Bournemouth
EPL 2022-23: Manchester United produced a commanding performance to rout Bournemouth 3-0 at Old Trafford on Tuesday. However, club boss Erik ten Hag feels his club was lucky to have gotten away with a victory.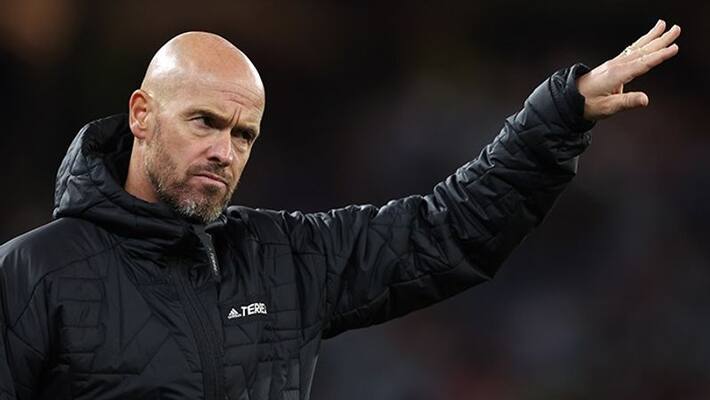 English giants Manchester United continued its rise under erk ten Hag as it demolished 15th-placed Bournemouth 3-0 in their 2022-23 English Premier League (EPL) clash at Old Trafford in Manchester on Tuesday. While Casemiro opened the scoring in the 23rd through Christian Eriksen's assist, Luke Shaw doubled it in the 29th through Alejandro Garnacho. At the same time, Marcus Rashford tapped in the winning third in the 86th, thanks to Bruno Fernandes. The success keeps the Red Devils in the fourth spot, a point behind second-placed defending champion and cross-town rival Manchester City. However, the Dutchman feels his boys were lucky to have not conceded and walked away triumphally.
Talking to BBC Sport, ten Hag documented, "I'm happy with the result. Today, it could have been a better game. We have to be honest. We didn't play that smart as a team. We made great goals, but at times we were quite lucky and had some great saves from David. We could have been smarter as a team. There were big spaces at 2-0 up. Sometimes, we must keep the ball and recognise when to go for the goal. That is the next step."
ALSO READ: Does Ronaldo have a Newcastle clause in his Al-Nassr contract? Magpies boss Howe clarifies
Hailing Rashford for being on the scoresheet again, ten Hag noted, "It was, once again, a great performance from him. I said before the season, and the same with [Anthony] Martial, I believe in the goals because the [additional] players will always create, so focus from minute one, and the chances will come."
The Red Devils have a couple of tricky EPL ties ahead against the Cityzens and table-topper Arsenal. However, ten Hag looked forward to Friday's FA Cup meeting against Everton at home and said, "We have to go from game to game. The next game is a cup one, but we want to win every game. That has to be the approach. We don't want to look any further ahead. We'll focus on that. It will be a tough game. We need every energy in the preparations and when we kick off on Friday."
Last Updated Jan 4, 2023, 1:49 PM IST