Does Ronaldo have a Newcastle clause in his Al-Nassr contract? Magpies boss Howe clarifies
Cristiano Ronaldo has completed his move to Al-Nassr. However, reports stated that he could join Newcastle United this summer, provided the club qualify for the UCL. Meanwhile, the latter's boss Eddie Howe has clarified the situation.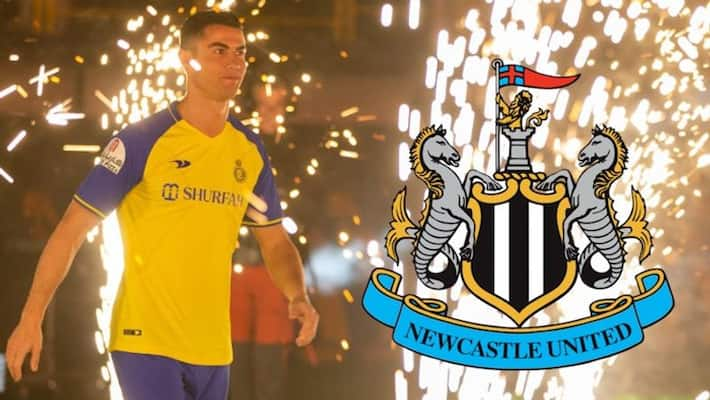 Portuguese sensation Cristiano Ronaldo has officially completed his move to Saudi Arabian giants Al-Nassr. On Tuesday night, he was unveiled as the club player at Mrsool Park in Riyadh, the club's home ground. However, immediately after he joined the club, there were reports that he could be moving to Newcastle United during the summer, provided the club qualifies for the UEFA Champions League (UCL), as he possessed a similar clause in his Al-Nassr contract. On Tuesday, the Magpies' head coach Eddie Howe was asked on the same, to which he bluntly brushed aside the report or any such contract clause that he was aware of.
Chatting to Sky Sports, Howe said, "We wish Cristiano all the best in his venture, but from our point of view, there's no truth in that." Meanwhile, Ronaldo too told during his maiden Al-Nassr presser that he is effectively done and dusted in Europe. "In Europe, my work is done. I won everything and played for the most important European clubs," he stated.
ALSO READ: Cristiano Ronaldo unveiled as Al-Nassr player; fans eager to experience 'Siuuu' in Saudi Arabia
"This is a great opportunity for me [at Al Nassr], not only in football but to change the mentality of the new generation in Saudi Arabia. I had many opportunities in Europe, Brazil, the United States and Portugal. Still, I gave my word to this club for the opportunity to develop football in this amazing country," concluded Ronaldo.
Last Updated Jan 4, 2023, 11:04 AM IST