World Food Day 2023: Day, history, significance
World Food Day, celebrated on October 16th, highlights the history and significance of addressing global food security issues, fostering sustainable food systems, and achieving Zero Hunger within the context of the United Nations' Sustainable Development Goals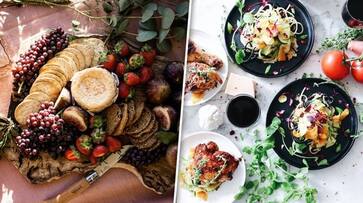 Introduction: World Food Day is a globally recognized event celebrated on the 16th of October each year. This day serves as a reminder of the critical need to address global food security challenges and promote sustainable food systems. World Food Day 2023 comes at a crucial time when the world faces numerous interconnected issues related to food production, distribution, and consumption.
Date: World Food Day is observed on October 16th to mark the founding of the Food and Agriculture Organization (FAO) of the United Nations in 1945. The FAO was established with the mission of eradicating hunger and ensuring food security for all. Since then, this day has been dedicated to raising awareness about global food-related challenges and mobilizing support to combat hunger and malnutrition.
History: The history of World Food Day is deeply intertwined with the evolution of global food policy and the FAO's efforts. In 1979, the FAO officially established World Food Day as an annual event to focus global attention on the importance of food security. Over the years, various themes have been selected for each World Food Day, addressing pressing issues in food production, distribution, and consumption. These themes often emphasize the importance of sustainable agriculture, climate-resilient food systems, and the role of smallholder farmers in feeding the world.
World Food Day has played a significant role in shaping international food policies and agreements. It has been a platform for governments, non-governmental organizations, and the private sector to collaborate on solutions to hunger and malnutrition. Notably, the 1996 World Food Summit set the target of halving the number of hungry people by 2015, a goal later adopted as one of the United Nations' Sustainable Development Goals (SDGs).
Significance: World Food Day holds immense significance in the contemporary global context. It is a reminder of the urgent need to address food security challenges, which have become increasingly complex due to a variety of factors, including climate change, population growth, and economic inequalities. This day serves as a rallying point for countries, organizations, and individuals to come together to discuss and take action on the interconnected issues of hunger, malnutrition, and sustainable food systems.
ALSO READ: What is Global Handwashing Day? Reasons why washing hands should matter to you
The significance of World Food Day also extends to the broader context of achieving the Sustainable Development Goals. Zero Hunger (SDG 2) is a central goal that encompasses not only ending hunger but also ensuring access to safe, nutritious, and sufficient food for all. World Food Day promotes discussions and actions that contribute to achieving this goal.
In 2023, as the world grapples with ongoing food security challenges exacerbated by the COVID-19 pandemic and the impacts of climate change, the significance of World Food Day is even more pronounced. It is an opportunity for stakeholders to renew their commitment to achieving food security, promoting sustainable agriculture, and addressing the root causes of hunger. It is a day when the global community comes together to not only acknowledge the progress made but also to redouble efforts towards a world where no one goes to bed hungry.
Last Updated Oct 16, 2023, 7:15 AM IST