French brand Coperni launches 'Mini Meteorite Swipe Bag' made of real meteorites; Know how much it costs
Coperni, a French luxury brand, recently released a limited edition purse made of meteorites, 'Mini Meteorite Swipe Bag' bringing the phrase "out of this world" to life. The limited edition dark grey stone bag with an embedded meteorite costs 40,000 euros or Rs 35 lakh.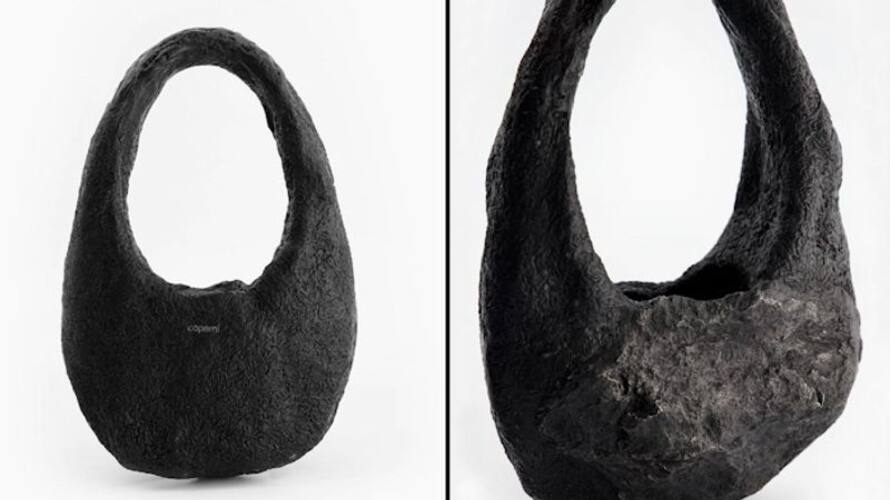 A luxury firm created a one-of-a-kind handbag with a real meteorite. According to the report of Audity Central News website, under the Fall-Winter 2023 collection, a company named Coperni Meteorite Bag has made a bag from Meteorite bag price.
The manufacturer asserts that it was created from meteorites that landed on the planet roughly 55 thousand years ago. The bag is 9x12x23 cm. The empty bag weighs around 2 kilogrammes. Now, it has recently introduced limited edition bags made using meteorite rock and is priced at a whopping 40,000 euros (Rs 35 lakh). 
Also Read | STOP washing your face with soap; here are 5 side effects your should know
Each piece of the so-called "mini meteorite swipe bag," which is entirely handcrafted, may have a slightly different form from the one shown.  According to Coperni's official website the bag weighs around 1.8 kilograms and has a total height of 23 centimeters.
Also Read | Love coffee? 8 ways to make your coffee healthier and more nutritious
"The meteorite will be individually sourced per each order and can come from various locations, depending on where the meteorite fell on earth. The rare Stone is crafted by hand and incorporated into the bag by the Italian factory Semar," stated the website.
The mini meteorite rock bag is part of the Fall/Winter 23 collection. The brand describes it as "a unique object that subtly combines archeology, design, and classical and primitive art. 
If you want to order a limited edition bag, it will take close to six weeks to get it to you. However, it is not returnable. Additionally, an authenticity certificate will be included with the bag.
Also Read | Hypertension or High BP: 8 tips to naturally control and managing your Blood Pressure
Last Updated Mar 27, 2023, 1:08 PM IST