Shimoga hotel penalised Rs 15000 for serving non-veg food to vegetarian customer
A Shimoga hotel must pay Rs 15,000 as a penalty for serving non-vegetarian food to a vegetarian customer, according to a consumer court ruling. The customer, a Brahmin, suffered digestive issues due to the error. The hotel's offer of alternative meals was unsatisfactory, leading to the penalty.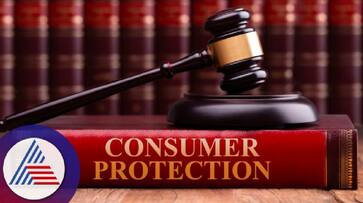 A hotel in Karnataka's Shimoga has been ordered by a consumer court to pay a penalty of Rs 15,000 for serving non-vegetarian food to a vegetarian customer. The court ruled that this action hurt the religious sentiments and traditions of the customer.
The complaint was filed by a 62-year-old resident of Doddaballapur Road in Bengaluru, who follows a strict vegetarian diet due to his Brahmin background. He had visited Shimoga to participate in the program due to the death of a family member. He had reserved a room at Hotel Harsha The Fern in Shimoga from February 5 to 8, 2023. Upon arrival, he found that the bed in his room was broken, which caused him back pain.

Karnataka: Controversy arises over use of Hindi language on signboard at newly-inaugurated Shivamogga airport
As vegetarians, the customer and his family ordered a vegetarian burger and sandwich. However, they were served Chicken burgers which caused him issues with digestion. They had to consult the doctor to cure the problem.

100-year-old VISL steel factory in Bhadravati restarts production; MP shares video (WATCH)
When they raised the issue with the hotel management, they received an unsatisfactory response. The hotel offered another meal, both lunch and dinner, as an alternative solution. Not pleased with this resolution, the customer sought help from the Consumer Commission.
The Consumer Disputes Redressal Commission, including Chairman Shivaram K and Members Chandrasekhara S Noola and Rekha Sayannavar, reviewed the case. They ruled in favour of the customer, imposing a Rs 15,000 penalty on the hotel for serving non-vegetarian food to a vegetarian guest, noting the offence to religious and dietary beliefs.
Last Updated Sep 4, 2023, 3:50 PM IST