Prepare for power cuts: Bengaluru residents to face scheduled outages on September 13, 14
Bengaluru residents should expect scheduled power cuts on September 13 and 14 due to maintenance work by Bescom. Several districts will be affected, and residents are advised to prepare for daytime outages.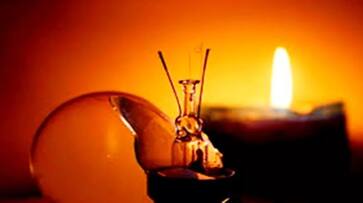 Bengaluru residents should be prepared for power cuts on September 13 and 14 due to maintenance work by the Bengaluru Electricity Supply Company (Bescom). The company has announced scheduled power interruptions in various districts.
Bescom has requested electricity consumers to cooperate during these outages, which will occur during daytime hours.

Karnataka: Water supply to be cut in Bengaluru on September 13; check area names
On Wednesday, September 13, power cuts will affect several areas, including Vijayanagar and Byadarahalli pipelines. Some of the affected regions include Dodda Bathi, Hale Bathi, Bathi Industries, Gudda Camp under Bescom, along with Old Chikkanahalli, Ho Chikkanahalli, Obajjihalli, Hosa Kaledabalu, Hale Kaledabalu, Malladihalli, Basapura, Nulenur, Gaudihalli, Venkatesh Colony, Seebi Agrahara, Dodda Seebihalli, D. Uragadahalli, Kalajjiroppa, Ajjaiyanapalya, Yaladabagi, Kuntegowdanahalli, Pipali, Surappanahatti, Dasarahalli, Hunjanalama, Basarihalli.

BMTC reduces night-time fares to regular ticket prices, applicable from September 6
Power cuts will continue into Thursday, September 14, affecting areas such as Rajaji Nagar 8th Avenue, Rajajinagar 19th Avenue, Rajajinagar 9th Main Road, Dasarahalli, Venkatapura, Badarahalli 1st Block, 6th, 7th, 8th Avenues, Hampinagar, RPC Barangay, Netaji LO, Atthiguppe. Additionally, Basapura, Malladihalli, Gaudihalli, Nulenur, Venkatespur, Gollarhatti, Hulikere, Ranganathapura, Pilali, Yaladabagi, Havinahalli, Bailadanahalli, Thippanahalli, Borasandra, Durgadahalli, Sibi Agrahara, Hunjanala, Javagondanahalli, Kuntegowdanahalli will experience power interruptions on Thursday.
Residents are advised to plan accordingly for these scheduled power outages.
Last Updated Sep 13, 2023, 3:35 PM IST