Karnataka government appeals to other states for electricity amidst load-shedding woes
Unannounced load shedding has become a growing concern in Karnataka, as the state grapples with a significant decline in power generation. This issue is causing hardships for both the general public and farmers alike. The state government is facing the formidable challenge of addressing this power deficit, and it seems that reliance on central and neighboring states is becoming an unavoidable solution.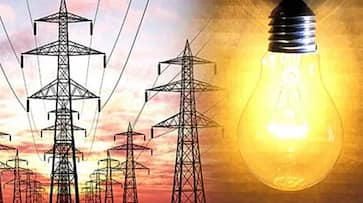 In a bid to alleviate the power shortage crisis, the Karnataka government has earnestly approached other states for assistance in procuring electricity. 
The situation has escalated due to the adverse impact of a prolonged dry spell, which has severely hampered power generation within the state.
Energy Minister KJ George expressed concern over the situation, noting that earlier this year, the state's electricity demand stood at 8,000 MW in July. However, by August, this demand had skyrocketed to a staggering 16,000 MW. 
Consequently, measures to curtail power supply have been initiated. The energy department's inability to generate electricity is primarily attributed to the prolonged absence of monsoon rains.
The state is now left with little choice but to import electricity from other states and rely on support from the central government. 
Despite the energy department's strenuous efforts to maximize power generation from various sources, including solar, hydro, and wind power, it has proven insufficient. Issues such as water scarcity, technical problems, and unfavorable weather conditions have hindered power production.
Karnataka's power generation capacity, which could potentially reach 5,900 MW from solar power, 2,380 MW from hydro power, and 850 MW from wind power, remains largely untapped due to these challenges. 
Unless a resolution is found promptly, the state faces the imminent threat of a severe electricity shortage, further exacerbating the difficulties faced by its residents and agricultural sector.
Last Updated Sep 1, 2023, 3:23 PM IST