Telangana Election 2023: EC makes seizures worth over Rs 100 crore
In Telangana, the enforcement of election regulations has resulted in the seizure of over Rs 100 crore in cash, liquor, drugs, gold, and silver within a week. This figure is on track to surpass the 2018 record. Authorities have intensified their efforts to curb unaccounted cash and bribery, with stringent measures in place.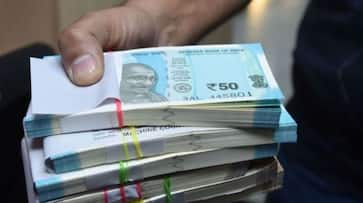 Just a week since the election model code of conduct took effect in Telangana, officials report that seizures, including cash, liquor, drugs, gold, and silver, have already surpassed Rs 100 crore. In comparison, during the run-up to the 2018 assembly elections, the total recoveries amounted to Rs 103.89 crore. This year, the figures are expected to surpass that record.
The Election Commission reveals that the seizures include nearly Rs 56 crore in cash, Rs 2.6 crore worth of liquor, Rs 3.42 crore worth of ganja, and Rs 38.45 crore worth of gold, silver, and diamonds, along with other freebies worth Rs 70 lakh, totaling over Rs 101 crore.
As the countdown to the Assembly elections continues, authorities have intensified efforts to curb unaccounted cash, gold, and other incentives used for bribes. The city police alone confiscated over Rs 3 crore in cash during vehicle checks. In Karimnagar district, the police seized Rs 2.36 crore in cash from a cash management agency due to a lack of valid documentation.
The Election Commission has directed assistant expenditure observers from all 119 Assembly constituencies to remain vigilant against bribery, surrogate advertisements, paid news, and social media propaganda by candidates and political parties. They were sensitized during a training camp on the importance of combating voter bribery and other corrupt practices that undermine the electoral process.
Additionally, the officers were educated on two categories of election expenditure: legal expenditures, such as campaign expenses, public meetings, rallies, posters, banners, vehicles, and media advertisements, and illegal expenditures, which involve distributing money, liquor, or other items to influence voters, constituting an offense under the IPC and RP Act, 1951.
Another emerging concern is related to expenditures on surrogate advertisements, paid news, and social media campaigns, which are often under-reported by candidates. The systems are urged to be robust in monitoring and reporting such expenditures, and action will be taken against wrongdoers as necessary.
Telangana is set to vote on November 30, with results to be announced on December 3.
Last Updated Oct 18, 2023, 9:12 AM IST