Rajasthan Election 2023: AAP candidate detained in Hyderabad for alleged cheating
A case has been filed against Dipesh Soni, AAP's candidate for the upcoming Rajasthan Assembly polls. Dipesh Soni (32), a jewellery trader and resident of Panwar, got the AAP ticket to contest from the Khanpur Assembly constituency in Rajasthan's Jhalawar.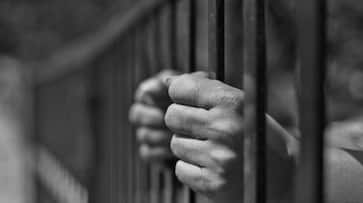 An Aam Aadmi Party candidate for the upcoming Rajasthan Assembly polls was detained and booked by police under the charges of cheating some people in Telangana's Hyderabad, officials said. The AAP has fielded 32-year-old Panwar resident and jewellery vendor Dipesh Soni from the Khanpur Assembly seat in Jhalawar, Rajasthan.
According to the police, Soni frequently visited Hyderabad on business trips. Dinesh Sharma, the Station House Officer of Panwar police station, stated that on one such journey on October 26, the AAP candidate refused to take his calls.
So, his father lodged a complaint at the Panwar police station on October 28. "By tracking Soni's mobile phone location, a Rajasthan Police team reached Baserabad on Sunday and found him under the detention of the local police," Sharma said.
Also Read | Explained: Who is Manoj Jarange-Patil, the face of Maratha reservation agitation
Soni was charged on Saturday for defrauding a local merchant. According to officials, the Hyderabad police station in Baserabad filed a FIR against him under sections 420 (cheating) and 406 (criminal breach of trust) of the Indian Penal Code.
He was booked in two more cheating cases, one of them last week and the other on September 15, Sharma said.
Soni was declared the AAP candidate from Khanpur in the list of candidates released by the party last week. Elections for the 200-member Rajasthan Assembly are scheduled for November 25. The results will be tallied on December 3. 
Meanwhile, the AAP shared its third list of candidates on Sunday on its official social media handle, X, two days after releasing its first list which contained names of 23 candidates. Whereas the second list was released on October 28 having names of 21 candidates. Till now, the Aam Aadmi Party has released names for total 60 seats out of 200.
Also Read | Skill development scam case: Andhra Pradesh high court grants interim bail to TDP chief N Chandrababu Naidu
The party has fielded Gurvinder Kaur Brar from Sadulshahar, Prof Sukhvinder Singh Vanar from Karanpur, Liladhar Swami from Suratgarh, Virender Meghwal from Pilibanga (SC), Umar Daraz from Adarsh Nagar, Mahaveer Prasad Rajoriya from Alwar Rural (SC) and Nand Lal Meena from Rajgarh Laxmangarh (ST)
Last Updated Oct 31, 2023, 11:32 AM IST