Karnataka: Woman from Bengaluru files cheating complaint against Bellary BJP MP Devendrappa's son, Ranganath
A woman filed an FIR against BJP MP Devendrappa's son, alleging cheating and threats to her life. She claims Ranganath promised marriage but backed out after physical contact, revealing his previous marriage. The victim desires recognition as his wife, citing feeling deceived and betrayed. Authorities are investigating the case.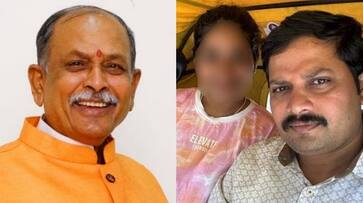 A complaint has been filed against Ranganath, the son of BJP MP Devendrappa from Bellary, by a woman in Bengaluru, alleging cheating and threats to her life. The Basavanagudi Women's Police Station has registered an FIR under several sections of the Indian Penal Code based on the allegations made by a 24-year-old woman against Ranganath, a lecturer at Mysore Maharaja College.
The woman claimed that she met Ranganath through mutual acquaintances in 2022, leading to frequent phone conversations. She believed in his intentions to marry her, citing his profession and financial stability as reasons to trust him. However, a turn of events occurred when Ranganath took her to a hotel and engaged in physical contact without following through on the promised marriage.

BBMP is conducting Animals and Birds survey in Bengaluru; here's why
According to the complaint, when the woman confronted Ranganath about marriage, he allegedly threatened her life, leading her to file a complaint. The incident took place on January 23 and 24, 2023, where Ranganath reportedly arranged a meeting at a hotel in Kodigehalli, Bangalore, and later transferred to Lalit Mahal Hotel in Mysore, citing inability to take her to his home.
Allegations surfaced that Ranganath, under the influence of alcohol, engaged in physical relations, promising marriage but subsequently avoiding communication and neglecting the relationship. The woman further expressed shock upon discovering Ranganath's previous marriage, raising doubts about his integrity.

Controversial video sparks political furor: BJP Calls for probe into Yatindra Siddaramaiah's alleged influence
Authorities issued notices to both parties, with the victim providing the Aadhaar card details of the accused after two days of filing the complaint. The victim emphasized her desire to be recognized as Ranganath's wife and highlighted feeling used and misled in the relationship, devoid of any monetary demands. The case is under investigation, with officials verifying the details and statements provided in the complaint.
The victim spoke to the press, asserting that she was unaware of Ranganath's marital status initially and demanded recognition as his wife, expressing feelings of betrayal and exploitation in the relationship.
Last Updated Nov 18, 2023, 10:09 AM IST