Karnataka govt revises guidelines for KEA dress code amid controversy, Mangalsutra and toe rings allowed
Karnataka's KEA reinforces exam integrity. Stricter protocols, revised dress codes, and increased police presence aim to prevent irregularities in upcoming exams. Candidates are urged to use one admit card; multiple submissions lead to disqualification. Metal detectors and police oversight at centers, revised dress code bans certain attire but permits specific accessories.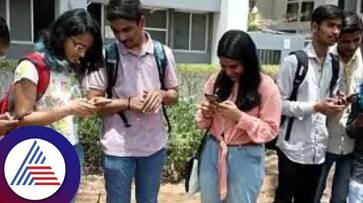 Following widespread irregularities during the previous examinations held on the 28th of last month across various corporation boards, the Karnataka Examinations Authority (KEA) has taken stringent measures to ensure the integrity of upcoming direct recruitment exams on November 18 and 19. The move comes after reported malpractice incidents, including using electronic devices like Bluetooth gadgets during exams in Kalaburagi and Yadagiri centres, leading to 18 arrests and ongoing CID investigations.
In response, KEA has initiated strict protocols for the impending exams. Admit cards for download have been issued, but candidates submitting multiple applications will receive multiple admit cards. KEA's Executive Director, S. Ramya, emphasized that candidates should use only one admit card and submit both to the room supervisor on exam day.

Bengaluru: Hindu organisations to conduct protest against KEA's decision of allowing Hijab at govt exams
To prevent malpractice, the KEA has urged police intervention, prompting the Directorate General and Inspector General of Police to direct district Superintendents of Police to ensure a transparent exam process. Each exam centre will have one police personnel for every 25 students, utilising metal detectors and other necessary equipment for thorough electronic device checks. Parking restrictions and monitoring of suspicious individuals around exam centres have also been enforced.

Karnataka Examinations Authority allows Hijab during exams but with a rider
In a significant move, the Karnataka government has revised the dress code for candidates taking the exam. Full-sleeve shirts, Kurta Pajamas, and jeans are prohibited attire, while accessories such as Mangalsutras and anklets are permitted. However, earrings, bracelets, rings, hats, head coverings, and electronic items are strictly prohibited during the exams.
The government has clarified that any irregularities found at exam centres will hold the Commissioner of Police and Superintendent of Police accountable. 
Last Updated Nov 14, 2023, 11:58 AM IST