Bengaluru: Hindu organisations to conduct protest against KEA's decision of allowing Hijab at govt exams
Pro-Hindu groups in Karnataka are protesting the Karnataka Examination Authority's decision to allow students to wear hijabs during government exams. The protests at Freedom Park aim to pressure the government to withdraw this order, evoking memories of the Udupi hijab controversy, which led to communal tensions and clashes last year. The issue continues to divide religious and social groups in Karnataka, raising concerns about potential religious conflicts.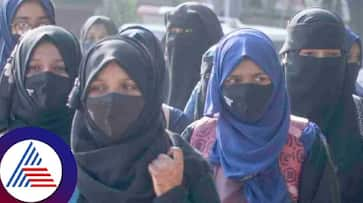 The pro-Hindu organizations in Karnataka have taken to the streets to voice their opposition to the Karnataka Examination Authority's (KEA) decision to permit students to wear hijab during government exams scheduled for the 28th and 29th. The exams are being conducted to fill various posts on corporation boards.
Protesters from Hindu organizations will gather at Freedom Park at 11 a.m. to express their outrage over the decision made by KEA. They vehemently demand the immediate withdrawal of the order by the state government, arguing that the allowance for hijabs during the exams is unacceptable to them.

Karnataka Examinations Authority allows Hijab during exams but with a rider
This incident revives memories of the Udupi hijab row that grabbed national headlines last year. The controversy over hijabs sparked communal tensions, resulting in widespread clashes and instances of stone pelting in multiple districts of Karnataka, leading to damage to public property. The recurrence of the hijab issue has now raised concerns of a potential religious conflict or "Dharma Dangal."
The controversy surrounding the hijab and its place in government examinations remains a contentious issue in Karnataka, with religious and social groups on opposite sides of the debate.
Last Updated Oct 25, 2023, 9:27 AM IST