Coronavirus: India registers 3.43 lakh COVID-19 cases, 380 deaths in 24 hours
Meanwhile, health minister Satyendra Jain was admitted to the hospital after his oxygen levels dropped. He will undergo COVID-19 test today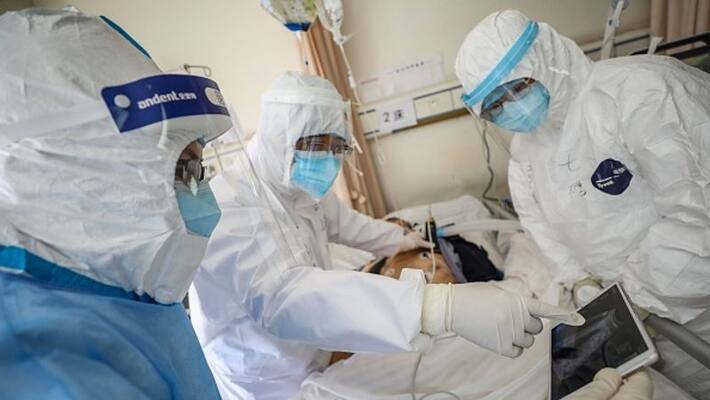 New Delhi: India witnessed another sharpest jump in coronavirus death toll as the states had recorded 380 fatalities in the last 24 hours, however, saw a decline in the number of cases. India registered 10,667 fresh COVID-19 cases and 380 deaths.
The total number of positive cases in the country stood at 3,43,091, according to the latest data released by the health ministry on Tuesday. There are 1,53,178 active cases, 9900 deaths with a spike of 380 fatalities since yesterday.
The number of COVID-19 recoveries registered across the nation was 1,80,013 since the outbreak, taking the recovery rate in India to 52.5% on Tuesday.
Maharashtra on Monday reported 178 more deaths, the highest spike in a single day, taking the number of fatalities to 4,128. With 2,786 new detections, the total number of cases in the state jumped to 1,10,744.
The Tamil Nadu government announced a total lockdown for Chennai and its suburbs from June 19-30 when only essential services would be allowed.
The decision followed suggestions from an expert panel on scaling down lockdown relaxations to check the spread of the virus in the state, which recorded 44 deaths and over 1,800 new cases to take its tally to 479 fatalities and over 46,000 confirmed cases.
At the same time, Delhi and Gujarat governments said they had no plans to reimpose the lockdown again amid persistent rumours about re-imposition of the curbs, particularly in the national capital where the cases have seen a rapid increase in the recent past.
Meanwhile, according to a report on News18, union health minister Satyendra Jain has been hospitalised at the Rajiv Gandhi Super Speciality Hospital after a sudden drop in his oxygen levels. A coronavirus test will be conducted on him today. 
Last Updated Jun 16, 2020, 11:02 AM IST