Coronavirus: 26 volunteers involved in Kerala plane crash rescue operations test positive for COVID-19
The Air India Express flight from Dubai with 190 people, including a six-member crew, overshot the tabletop runway during landing at the Kozhikode airport amid heavy rains on August 7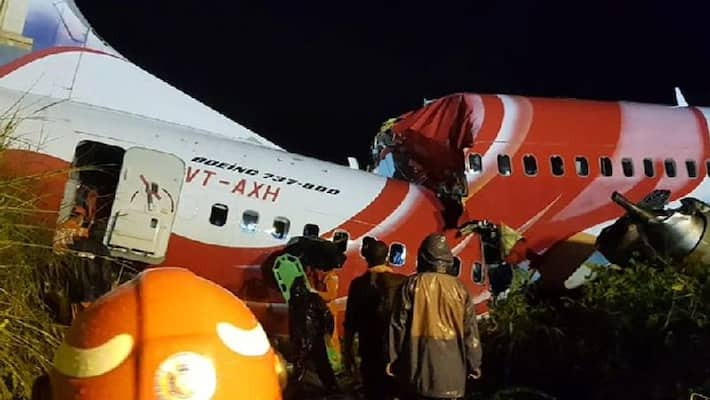 Kozhikode: 26 volunteers who helped rescue injured in the Kerala plane crash tested positive for COVID-19. Malappuram district medical officer K Sakeena said, "As per my knowledge I have gained from airport sources, as many as 26 local people, involved in the rescue operations, have tested positive for the virus so far and are now under medical care."
Kerala's Malappuram district collector K Gopalakrishnan, deputy collector, sub collector and 20 other senior officials in the district also tested positive for the novel coronavirus on August 14.
After the rescue operations following an Air India Express plane crash in Kozhikode, the officials including the collector had gone into quarantine.
Also read:  Coronavirus: Former President Pranab Mukherjee's respiratory parameters show slight improvement
Malappuram Superintendent of Police (SP) U Abdul Karim, who led the rescue operations at Karipur airport, tested positive for the novel coronavirus.
At least two passengers travelling home from Dubai on the ill-fated aircraft had tested positive for the coronavirus.
Also read:  Kerala landslide: 1 more body recovered; death toll rises to 63
The Air India Express flight from Dubai with 190 people, including a six-member crew, overshot the tabletop runway during landing. 18 people including two pilots were killed in the plane crash at Kozhikode International Airport.
The aircraft, which was part of India's Vande Bharat repatriation initiative to bring back expatriates from Dubai, skidded off the runway while landing at Kerala's Kozhikode on August 7.
Last Updated Aug 20, 2020, 5:18 PM IST