Bangladesh allows export of 1,500 tonnes of Hilsa fish to India as gift for Durga puja
Hilsa export has been banned in Bangladesh since 2012. However, this time Bangladesh has decided to send about 1,500 tonnes of Hilsa to India as a gesture of goodwill on the occasion of Durga Puja.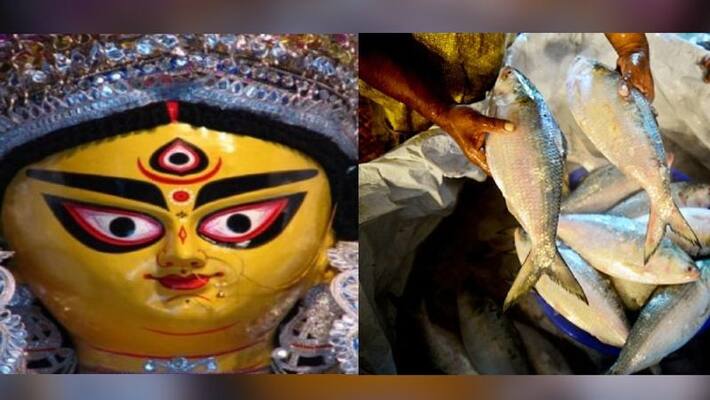 The government of Bangladesh has approved the export of nearly 1,500 tonnes of Hilsa (fish) to India as a gesture of goodwill on the occasion of Durga Puja.
Syed A Maqsood, Fisheries Department official said, "On September 10, Bangladesh allowed for export of 1,450 metric tonnes of Hilsa in view of Durga Puja. The entire quantity will be received in 1 month. Prices won't be less than Rs 700-1200 per kg. Bangladesh should completely lift the ban."
Also read: West Bengal: Carcass of elephant cub rescued by villagers from fishing net
Hilsa has been ruling the hearts of the Bengalis for generations. The high demand has led to overfishing and the catch has been decreasing steadily and alarmingly over the past decades.
As Hilsa export is banned in Bangladesh, the government took the decision in light of the festival.
Also read: West Bengal: Actor turned MP Deepak Adhikari provides financial assistance to college student
West Bengal chief minister Mamata Banerjee urged Bangladesh Prime Minister Sheikh Hasina on her last visit to Kolkata to lift the ban, but Hasina replied stating India should ensure a fair share of the Teesta river water by striking a deal first if they wanted Hilsa.
On the other hand, the government of Bangladesh has given a special opportunity to the Hilsa fish traders. Out of the 1,500 tonnes of Hilsa (fish), 1,450 tonnes of Hilsa fish will arrive in Kolkata next week. This year (2020) in Bangladesh, a lot as Hilsa has been caught in large numbers. Therefore, the price of the fish has come down.
In Bangladesh, one kg of Hilsa fish is being sold between Rs 800 –Rs 1100. Fishermen are not happy with the selling price. Therefore, the decision of exporting the Hilsa fish was taken.
 
Last Updated Sep 14, 2020, 4:59 PM IST