Who is Gautami Tadimalla, the actress-politician who quit BJP after 25 years?
The actress-politician Gautami Tadimalla quit the Bharatiya Janata Party (BJP) on Monday (October 23). She was one of the leading South Indian actresses from 1987 to 1998.
The renowned actress Gautami Tadimalla resigned from the Tamil Nadu branch of the Bharatiya Janata Party (BJP) on Monday (October 23), citing a lack of support and alleged betrayal within the party. After 25 years of membership, Tadimalla expressed her dissatisfaction with the BJP's handling of her crisis. She claimed that C Alagappan defrauded her of her money, belongings, and papers.
Tadimalla had remained loyal to the BJP even after the party rescinded its promise to field her as a candidate in the 2021 state Assembly polls. However, she has now decided to part ways with the party due to her disillusionment and heavy heart. In her resignation statement, she tagged BJP national president JP Nadda and the BJP's Tamil Nadu chief K Annamalai, among others. Additionally, Gautami recalled her affiliation with the BJP during the Tamil Nadu assembly elections in 2021. Initially, the party had promised her a seat and given her the job to develop the Rajapalayam constituency. She lamented the fact that the promised seat had been abruptly withdrawn, leaving her disappointed.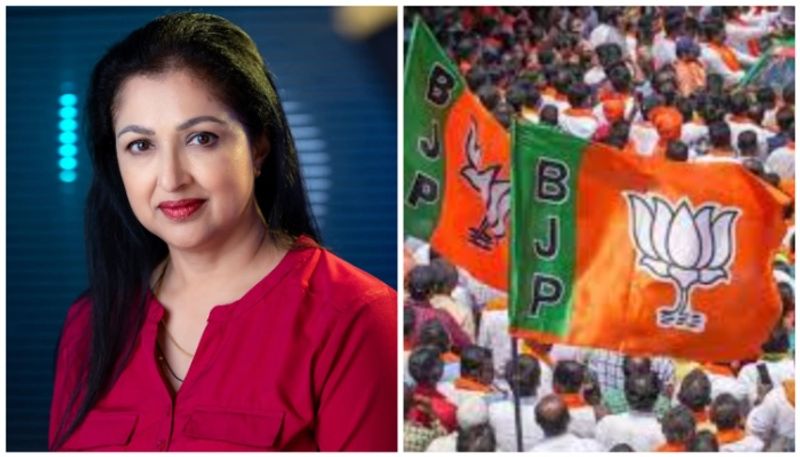 Who is Gautami Tadimalla?
She is an actress and politician who worked mainly in Tamil and Telugu apart from Malayalam, Hindi and Kannada films. She was one of the leading South Indian actresses from 1987 to 1998. In 1998, Gautami got married to the businessman Sandeep Bhatia; in 1999, their daughter Subbulakshmi was born. Later, they divorced in 1999. From 2004 till 2016, Gautami was in a relationship with actor Kamal Haasan. Gautami declared the end of her relationship with him in 2016 on her blog.
 
Film Career:
Gautami Tadimalla was introduced film industry through Guru Shishyan (1988), a film that starred Rajinikanth and Prabhu. Between 1987 and 1998, she was largely active in Tamil film.
Gautami pursued an engineering degree at GITAM University in Visakhapatnam. With the cousin-produced movie Dayamayudu from 1987, Gautami made her Telugu acting debut. She later starred alongside Venkatesh and Bhanupriya in films like Srinivasa Kalyanam.
Her notable performances in Malayalam films include His Highness Abdullah (1990) with Mohanlal, Daddy (1992) with Arvind Swami Dhruvam (1993) with Mammootty and Ayalathe Adheham (1993) with Jayaram. Her role in Sukrutham (1994) was penned by the writer M. T. Vasudevan Nair. Gautami has acted also in Kannada films Elu Suttina Kote (1987), Chikkejamanru (1992), Cheluva (1997), and in the Hindi movies, Pyar Hua Chori Chori (1991), Aadmi (1993), Janta Ki Adalat (1994), Trimurti (1995), Dhaal (1997) and Haiwan (1998).
Apoorva Sagodharargal, Raja Chinna Roja, Panakkaran, Nee Pathi Naan Pathi, Rickshaw Mama, Thevar Magan, Honest Raj, Nammavar, Kuruthipunal, and Iruvar were some of her well-known Tamil films.
Awards:
1990- Tamil Nadu State Film Award Special Prize- Namma Ooru Poovatha
1991- Filmfare Award for Best Actress- Tamil - Nee Pathi Naan Pathi
1991- Cinema Express Awards for Special Best Tamil Actress- Nee Pathi Naan Pathi
1991- Nandi Award for Best Supporting Actress- Chakravyuham
1994- Ramu Kaaryatt Award for Best Actress- Malayalam- Sukrutham
2009- Vijay Award for Best Costume Designer- Dasavathaaram
2017- Tamil Nadu State Film Award for Best Costume Designer- Vishwaroopam
Gautami founded the Life Again Foundation (LAF) for cancer patients. This Foundation has conducted more than 360 motivational camps for cancer patients, cancer awareness campaigns and food drives.
Political Career:
Gautami has been a BJP member since 1997. She was vice president of BJYM. She joined the party in 1997, when LK Advani was its leader. During that time, she actively promoted Atal Bihari Vajpayee in the states of Andhra, Karnataka, and Tamil Nadu. She stopped engaging in politics after the birth of her daughter. She rejoined the BJP in 2017. She was given the responsibility of handling the Rajapalayam Assembly constituency in 2021. 
Last Updated Oct 23, 2023, 11:18 AM IST