Shahid Kapoor on 8th anniversary with Mira Rajput: 'Marriage makes a man realise how many mistakes he's made'
The actor revelaed that he had found the perfect partner in Mira as she keeps him in a "healthy space".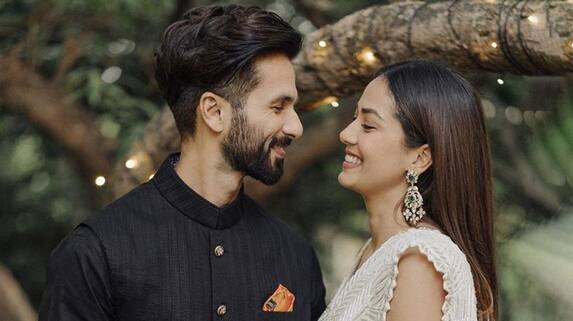 He recently shared how his marriage to Mira Rajput has altered him. He claimed that after eight years of marriage, he has learned to accept the fact that his perspective is not always the most accurate.He told a leading media house: "Every day, I am making. Always say yes to your wife, initially I would say no sometimes. After eight years of struggle I have realised that don't fight the battle you can't win, the wife is always right, ok?"
ALSO READ: World Milk Day: 5 lip-smacking Indian dinner dishes
Speaking of balancing acts, and maintaining egoes, which is essential to a marriage, the actor was quoted, saying: The other thing, a good thing, that I have learnt is that my point of view is not always the right point of view, a lot of successful men have a problem with that. They think mostly they're always right. But, that's not true." Well, we can comfortably say that the Kapoor has matured over the years, not just as a performer but also as a husband and father. 
The media outlet wanted to know who the evil cop and good cop were with the youngsters. "I typically play the role of the good cop. Unfortunately, she must be the evil cop because I am not yet prepared to play that role. It's not her fault; after all, she's the mother, and sometimes she knows what's best for the kids, he was quoted saying.
ALSO READ: Sara Ali Khan breaks silence with fitting reply to trolls attacking her for Mahakal darshan
Last Updated Jun 3, 2023, 3:40 PM IST