Pathaan ticket prices cut by 25 per cent; know Shah Rukh Khan movie's ticket current price
Shah Rukh Khan has earned Rs 500 crores globally, and ticket prices have been slashed by 25% to preserve box office success. Check ticket pricing in Noida Mall of India, Delhi, and Gurugram.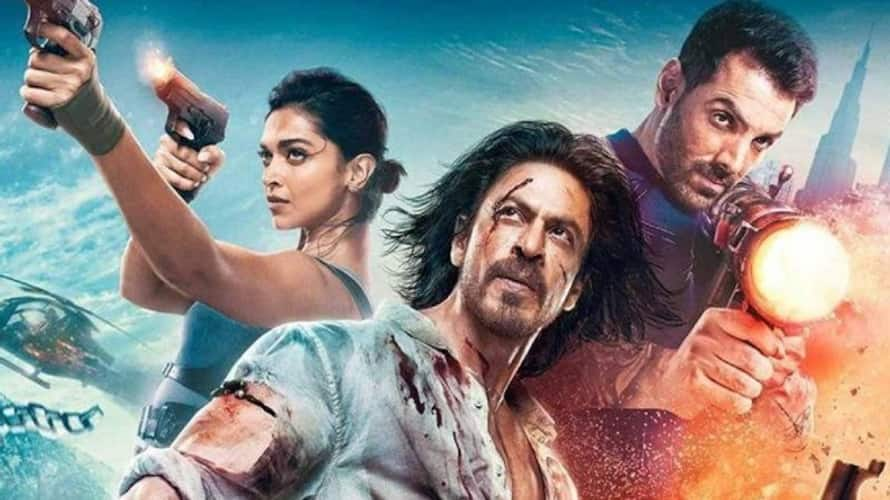 Since its January 25th release, the highly anticipated Bollywood blockbuster "Pathaan," starring Shah Rukh Khan, John Abraham, and Deepika Padukone, has made a significant impression at the box office. The picture has already entered the exclusive 500 crore club globally with its strong success. To sustain its box office success, the makers of "Pathaan" decided to decrease ticket prices by 25%.
Producer Aditya Chopra chose to lower ticket prices because he recognised the film's potential to grow much larger. This is an uncommon move because producers normally lower ticket prices in the second week of a film's release, but Aditya Chopra made a choice only five days after the film's debut. The lower ticket costs are anticipated to draw more moviegoers, enhancing the film's total box office success.
Also Read: Union Budget 2023: Movie ticket prices, OTT platforms subscriptions to be costly?
According to trade analysts, the film has the potential to make 1000 crore rupees in the following week, placing it on par with past popular films such as Bahubali, KGF, and RRR. "Pathan" is also expected to impact worldwide, outperforming Avatar 2 and Marvel in several places. "Pathaan" is a tribute to the strength of Bollywood and its influence on the worldwide cinema industry, thanks to its outstanding performance.
Also Read: Urfi Javed Pictures: Actress stuns fans with her quirky denim outfit - SEE PICS
Ticket prices in Delhi NCR:
Pathaan movie tickets may be easily purchased online through companies such as Paytm and BookMyShow. Previously priced between Rs 180 and Rs 2100 in Delhi NCR, tickets are now available for as little as Rs 75.
 
Last Updated Feb 1, 2023, 11:21 AM IST