Union Budget 2023: Movie ticket prices, OTT platforms subscriptions to be costly?
Budget 2023: When it comes to the entertainment business, both fans and professionals anticipate changes in tax rates. The entertainment industry expects numerous things from the Union Budget 2023, which will be unveiled in Parliament in a few hours.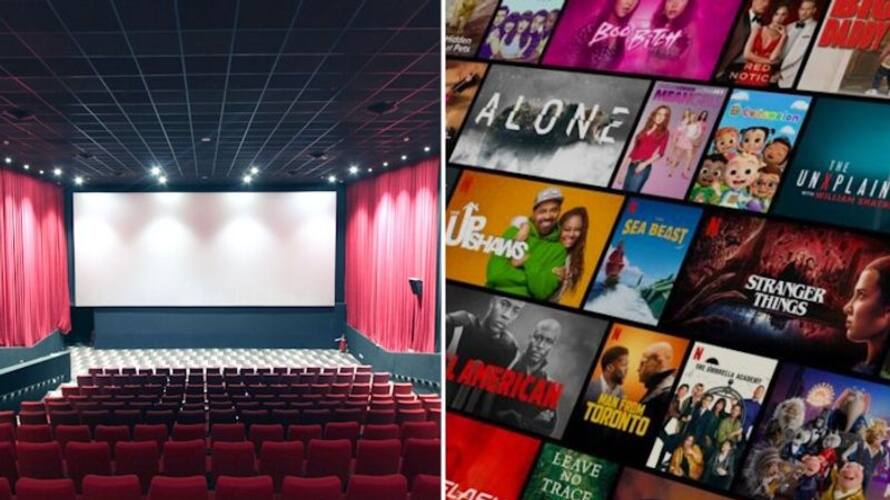 Finance Minister Nirmala Sitharaman will present the Union Budget 2023 to Parliament today, February 1. The central government is expected to reveal many new tax reforms and adjustments to existing economic policies.
While many people have high hopes for the Union Budget 2023 in light of the economy's recovery following the Covid-19 epidemic, the entertainment industry is also hoping for some respite regarding movie ticket and OTT subscription pricing.
Many Bollywood and film industry professionals have advocated for uniform and consistent prices for movie tickets. Currently, the pricing of movie tickets for single-screen theatres and multiplexes varies significantly, resulting in a disparity in the quality and upkeep of the business.
Also Read: Pathaan: Shah Rukh Khan starrer film's ticket prices have dropped, read on to know why
Suppose the demands of the entertainment industry are met. In that case, the announcement of the Union Budget 2023 could mean that the movie ticket prices in multiplexes could be lowered, leading to people from all economic classes getting access to movies on the big screen.
On movie tickets, India has one of the highest entertainment taxes in the world. While it is a state-regulated issue, the Union Budget 2023 may include a new policy to restrict the entertainment tax on movie tickets, making them more inexpensive.
There needs to be more clarity on whether OTT rates would be influenced by the Union Budget 2023, because private firms have their pricing model set for different modes and forms of OTT subscription.
Also Read: Keerthy Suresh to marry her childhood friend from Kerala? Here's what we know
Indians account for a sizable portion of the global audience for Netflix and Amazon Prime, the two OTT behemoths. The movie theatre sector has suffered greatly due to the availability of OTT subscriptions across the country. If movie ticket prices are reduced, consumers can rely more on the big screen to consume content. To compete with decreased movie ticket costs, OTT companies may also lower their subscription fees.
In the past, the Union Budget did not place a high value on the entertainment business. Still, due to the industry's expanding needs, tax exemptions are probable for the upcoming fiscal year.
Last Updated Feb 1, 2023, 9:33 AM IST