Navratri 2023 Day 5: Details on Goddess Skandamata and puja significance
Navratri 2023, Day 5: Worship Goddess Skandamata, the mother of Lord Kartikeya, for maternal blessings and guidance. Gray attire, mantras, and offerings mark the puja's significance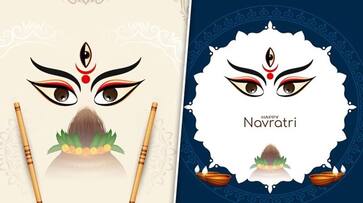 Navratri is a Hindu festival that spans nine nights and is dedicated to the worship of the divine feminine in the form of Goddess Durga and her various manifestations. Each day of Navratri is associated with the worship of a different form of the goddess. On the fifth day of Navratri in 2023, the focus is on worshipping Goddess Skandamata.
Goddess Skandamata: Goddess Skandamata is the mother of Lord Kartikeya, also known as Skanda or Murugan, who is the commander-in-chief of the army of the gods. Skandamata is depicted as having four arms and riding a lion. She is often depicted holding her son Kartikeya on her lap. The name "Skandamata" is derived from two words: "Skanda" (Kartikeya) and "Mata" (mother), signifying her role as the mother of Kartikeya.
Puja Significance: The worship of Skandamata on the fifth day of Navratri holds great significance. Devotees believe that by worshiping her, they receive the blessings of motherly love, protection, and guidance. Here are some key aspects of the puja on this day:
Color: The color associated with the fifth day of Navratri is gray. Devotees often dress in gray or use gray decorations during the puja.
Offerings: Offerings made to Goddess Skandamata typically include fruits, flowers, incense, and sweets. Some people also offer sugarcane as it is considered auspicious.
Mantra: Chanting the following mantra is common during the puja:
"ॐ देवी स्कंदमातायै नमः॥" (Om Devi Skandamatayai Namah)
Prayers: Devotees seek blessings from Skandamata for the well-being of their children, as she is seen as the ultimate mother who protects and nurtures her children.
Significance: Skandamata represents the nurturing aspect of the Divine Mother. Her worship is believed to bring peace, prosperity, and protection to the devotees' lives. It is also considered particularly beneficial for those seeking to have children.
Fasting: Some devotees observe a fast on the fifth day of Navratri. They abstain from consuming food or specific grains during the day and break their fast after the evening puja.
ALSO READ: Navratri 2023 Day 4: Details on Maa Kushmanda and Puja Significance
Last Updated Oct 19, 2023, 7:40 AM IST