Jawan: Is Shah Rukh Khan's movie copied from Sathyaraj's Tamil film? Read THIS
Jawan: Many social media users trolled director Atlee's latest film, calling him 'Smart Copy Cat..' Many netizens are finding out from where Atlee has copied the story of Jawan and they are trolling him.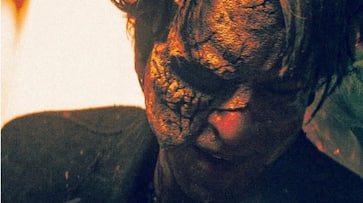 Is the Jawan story stolen from Sathyaraj's Tamil film? Atlee, who made his directorial debut with Raja Rani, has entered Bollywood with Jawan. Following Vijay's Theri, Mersal, and Bigil, Atlee collaborated with Shah Rukh Khan to direct Jawan. The film, released in three languages, Hindi, Tamil, and Telugu, earned excellent reviews in this scenario. Meanwhile, netizens are figuring out where Atlee got Jawan's tale from, and they are trolling him.
Atlee worked as an assistant to famous South Indian director Shankar. Films directed by Atlee from Raja Rani to Bigil, were embroiled in plots plagiarism controversy.
Jawan, the Shah Rukh Khan-Atlee collaboration film, has garnered a positive reception from fans. Jawan, a commercial action film, has gotten favourable reviews across India. Similarly, it earned Rs 75 crores on its first day at the box office.
Meanwhile, the story of Jawan is said to be a copied version of a Tamil film. SRK, who has played two characters of father and son, is taking an action avatar for the people in the Jawan movie. Son, who is a jailer, hunts down anti-social elements. The whole story is about how the father helps his son.
According to many social media users, the original version of Atlee's Jawan was filmed in 1989 in Thai Nadu, starring Sathyaraj. Netizens have been mocking that the plot of this film, which stars Sathyaraj in multiple parts, is the same as Jawan, directed by Atlee. 
They claim that Atlee copied and pasted the narrative and script from the film Thai Nadu. The Jawan flashback scenes have already been chastised for being filmed on Vijayakanth's Ramana.
On the other hand, some netizens are defending Atlee, claiming he is far superior to other Tamil directors such as Lokesh Kanagaraj and AR Murugadoss. Many people who saw Jawan remarked that Atlee took 10 minutes from his previous films and directed Jawan with a blend of slow motion, CG, and flashback. They also stated that he is becoming intelligent enough to deceive viewers about where the original narrative is taken.
Last Updated Sep 8, 2023, 9:49 AM IST