Indubala Bhaater Hotel: Five reasons to binge-watch Subhashree Ganguly's Hoichoi series
Along with Subhashree Ganguly, the show also features Rahul Banerjee, Debopratim Dasgupta, Sneha Chatterjee, Angana Roy, Suhotra Mukhopadhya, Pratik Dutta, Mithu Chakraborty, and others.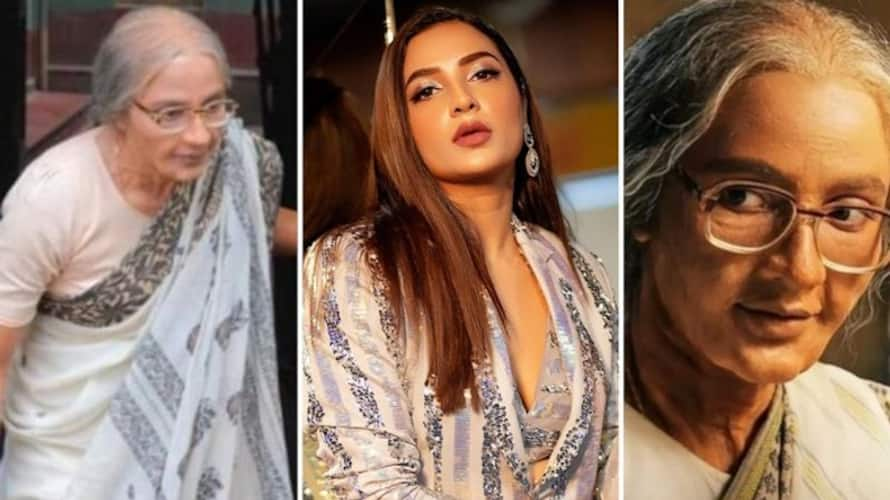 Subhashree Ganguly has made her grand entry in OTT with Debaloy Bhattacharya's web series, Indubala Bhaater Hotel, on Hoichoi. The story is based on Kallol Banerjee's eponymous novel. Alongside Subhashree, the series also features Rahul Banerjee, Debopratim Dasgupta, Angana Roy, Suhotra Mukhopadhya, Pratik Dutta, and Mithu Chakraborty, among others. 
Also Read: Is it official? Agastya Nanda gives flying kiss to Suhana Khan at a party: WATCH
Also Read: 'Maidaan' teaser: Ajay Devgn's ambitious project will take you to 'golden era of football' 
Also Read: Big relief for Salman Khan as Bombay High Court rejects FIR in 2019 journalist 'assault' case 
The pain of partition is captured perfectly: The series delves into the sufferings of the partition and its effect on the life of Indubala, the protagonist of the show, who currently runs a rice hotel. 
Non-linear storytelling: Indubala Bhaater Hotel captures different ages of Indubala, which is not done in a linear pattern. This form of the screenplay has been adapted to involve the audience and make them understand the life of Indubala better.
Use of prosthetic makeup: To portray the elderly Indubala, the director resorted to heavy prosthetic makeup on the actress instead of opting for an aged actress. In his defence, Debaloy agreed that prosthetics are more challenging.
Stellar performances: Not just Subhashree Ganguly, but the cast shines apart because of their skilled and effortless acting. Sneha Chatterjee as Lachmi is outstanding in her performance alongside Angana Roy, who is just like a breath of fresh air. Debdutta Raha, as Monirul, does a decent job, and Suhotra Mukhopadhyay, as the rebellious Alok, will surely make your blood boil. 
Excellent screenplay writing: The screenplay has been written in a simple yet subtle manner to engage the audience with the life of Indubala. There isn't melodrama but a heaviness that stays throughout the film and is interwoven through scenes, telling the poignant tale of the protagonist. 
Quickly go and watch all eight episodes of Indubala Bhaater Hotel on Hoichoi.
Also Read: Yay or Nay? Urfi Javed shocks fans with dark green hammock-net-inspired ensemble outfit
Last Updated Mar 31, 2023, 7:21 AM IST