Happy birthday Kajol: Here are 6 best films of actress to watch
The phenomenal success of Dilwale Dulhania Le Jayenge (1995) has cemented Kajol's place in Indian cinema history. She had the option of retiring at the time, but she opted not to take a break from acting and continued to excel in parts over the years. We've compiled a list of Kajol's films over the years in honour of her birthday.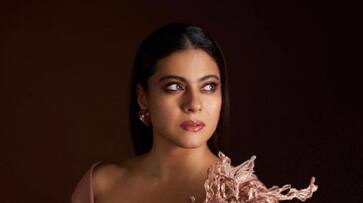 Let's look at a list of top 6 films that you must watch if you ae a Kajol fan. Well, watch them even if you are not a fan because they are simply marvellous.
Film: Baazigar
Film-maker: Abbas-Mustan
Cast: Shah Rukh Khan, Kajol, and Shilpa Shetty
Ajay Sharma (Shah Rukh Khan) is a little child who seeks retribution for the death of his father brought on by the deeds of his dependable boss Madan Chopra (Dalip Tahil). Chopra has two daughters: Priya (Kajol) is the younger, and Seema (Shilpa Shetty) is the older.
Film: Dilwale Dulhaiya Le Jayenge (1995)
Film-maker: Aditya Chopra
Cast: Shah Rukh Khan, Kajol, Amrish Puri, Anupam Kher
Without a doubt, this is India's biggest romantic success. If they had retired after this, Shah Rukh Khan and Kajol would still be regarded as superstars. It included elements from road-trip films, boy-girl meet-cute romances, Indian ideals, and a dash of patriotism
Film: Pyaar To Hona Hi Tha (1998)
Film-maker: Anees Bazmee
Cast:  Ajay Devgn. Kajol
Ajay and Kajol played the real-life sweethearts in an unauthorised adaptation of the popular Hollywood film French Kiss with Meg Ryan and Kevin Kline.
Film:  Kuch Kuch Hota Hai (1998)
Film-maker:  Karan Johar
Cast:  Shah Rukh Khan, Kajol, Rani Mukerji
With this movie, Karan Johar made a major entry into the movie industry, complete with designer clothing, hip college students, and a love triangle. Tina (Rani), Anjali (Kajol), and Rahul (SRK) are classmates in college.
Film: Kabhi Khushi Kabhie Gham (2001)
Film-maker: Karan Johar
Cast: Amitabh Bachchan, Jaya Bachchan, Shah Rukh Khan, Kajol, Hrithik Roshan, Kareena Kapoor
The film, which starred the crème de la crème of Bollywood actors, was Karan Johar's interpretation of the Ramayana, starring Kajol as Rahul Raichand's wife.
Film: My Name Is Khan (2010)
Film-maker: Karan Johar 
Cast: Shah Rukh Khan, Kajol
Shah Rukh Khan portrayed a Muslim actor with Asperger's condition who was falsely suspected of being a terrorist owing to external factors. In the wake of 9/11, the film My Name Is Khan struck a chord.
Last Updated Aug 5, 2023, 7:30 AM IST