Flashback 2018: Seven controversies that marred Kannada film industry in 2018
The industry saw many hits as a lot of movies fared well, but the industry was also marred with plenty of controversies in 2018. Here are seven controversies that affected Sandalwood.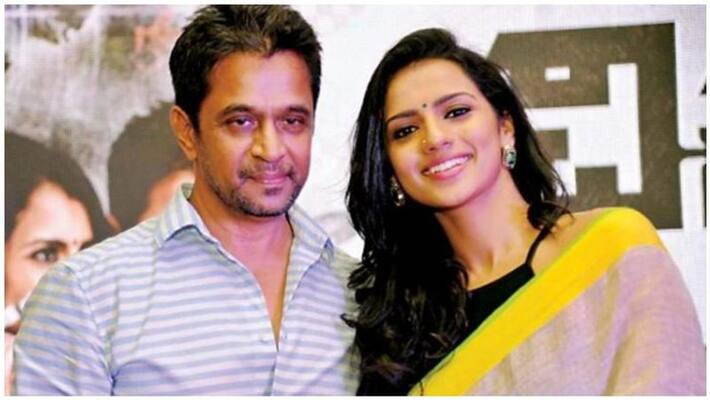 The Kannada film industry achieved milestones with Yash starrer- Prashanth Neel directed KGF movie entering the 100-crore club. The industry saw many hits as a lot of movies fared well, but the industry was also marred with plenty of controversies in 2018. Here are seven controversies that affected Sandalwood.
1) MeToo movement
One controversy that stirred the pot was MeToo movement, when actress Sruthi Hariharan accused veteran actor Arjun Sarja of misbehaving with her on the sets of the movie Prasad. A legal case was filed, and the actor is facing trial. Meanwhile, Ambareesh tried to mediate a meeting between the two of them to settle the issue out of court, but to no avail.
2) Rajaratha controversy
In April this year, actors, and directors Anup Bhandari and Nirup Bhandari met the wrath of the pubic when they used the term 'Kachda' to refer to people who will not watch their movie. The duo took part in an interview 'Rapid Fire' with RJ Rashmi during the promotion of their movie 'Rajaratha' and were asked 'what they would call the people who will not watch the movie. To this Anup answered, 'Kachda nan maklu' (Schmucks) and Nirup added to it and said, 'Kachda loafer nan maklu.' This angered the public and there was a state-wide call to boycott the movie viewing. Later, both apologised in public for their statements.  
3) Vishnu memorial controversy
Veteran actor Dr Vishnuvardhan died December 30, 2009. But a controversy about constructing a memorial for the actor remains unresolved. The issue again came to the fore, when another veteran actor Ambareesh died on November 24 and soon after his funeral, an announcement was made that a memorial for him will be built at Kanteerava Studios, just next to the memorial of Dr Rajkumar. Vishnuvardhan fans have given December 31 as the ultimatum to the government to determine a place for Vishnuvardhan's memorial or have warned of protests and strikes.
4) Shivanna fans angry at Prem
In October, director Prem's most awaited movie 'The Villain' was released. Two actors of high stature Shivarajkumar and Sudeep acted together for the first time. But in one of the scenes, Shivarajkumar who is known as Shivanna was beaten up by Sudeep, who is younger to the former in age. This angered Shivanna's fans and they called out to people to boycott the movie; The Villain.
5) Duniya Vijay personal combat
Actor Duniya Vijay was caught in controversy when he was arrested after an assault on his previous gym instructor's nephew. He served eight days in jail and was released on bail. Meanwhile, his first wife Nagarathna too filed a series of complaints against him including cheating and mistreating their children. The cases are ongoing.
 
6) Darshan car accident
Actor Darshan met with an accident in Mysuru on September 24 at 3.30pm, when he was travelling on the Mysuru Ring Road after attending a celebrity party. His SUV rammed a divider near Hinkal bridge. The injured were admitted to Columbia Asia Hospital in Mysuru for further treatment. Initial reports claimed that Darshan was driving the car but later it was said that Darshan's friend Roy Anthony drove the car, bringing the controversy to an end.
7) Sunder-Lakshmi wedding
Sundar P Gowda, producer of the controversial movie Maasthi Gudi got married to Mayakonda MLA's daughter Lakshmi Naik in a secret ceremony. Her parents were against the wedding and she went missing from home after her marriage was arranged and re-appeared before media after getting married to Sundar.
Last Updated Dec 31, 2018, 5:42 PM IST