'Aspirants 2' trailer out: Naveen Kasturia-starrer promises a thrilling new season
'Aspirants 2' will premiere on October 25, 2023, exclusively on Prime Video.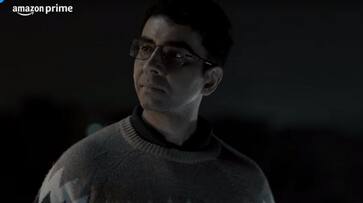 Naveen Kasturia-starrer 'Aspirants' is all set to release Season 2 of its series. The new season of 'The Viral Fever', helmed by Apoorv Singh Karki, will witness the return of its popular ensemble cast, which includes Sunny Hinduja, Shivankit Singh Parihar, Abhilash Thapliyal, and Namita Dubey. Ahead of the show's release on October 25, 2023, Prime Video has released the trailer. 
Trailer
The trailer's dual narrative, which alternates between past and present, promises a thrilling new season. With double the problems, the three IAS candidates near the finish of their arduous trip, alongside older applicant Sandeep Bhaiyya, who encounters his own difficulties. Abhilash, an IAS official, attempts to balance the lines of right and wrong at work while wanting to keep his treasured friendships alive. 
As love, job, friendship, ambition, and goals are all put on the line, Abhilash, SK, and Guri must be stronger than ever to navigate between pre-mains, mains, and life.
Naveen Kasturia on 'Aspirants 2' 
According to the actor, 'Aspirants Season 2' is more than just a continuation of an incredible journey; it is a testament to the unwavering spirit of determination and resilience. Sharing his experience the 38-year-old actor said, " I'm thrilled to be reprising my role as Abhilash, a character who pushes me as an actor every time I step into it. "This season, we explore the lives of those pursuing their dreams, confronting new challenges head-on while riding a rollercoaster of emotions, laughter, and inspiration."
The new season
The series reintroduces the previous season's great ensemble, which includes Naveen Kasturia, Shivankit Singh Parihar, Abhilash Thapliyal, Sunny Hinduja, and Namita Dubey. On October 25, 2023, it will be available exclusively on Prime Video in India and more than 240 other countries and territories across the world. 
Last Updated Oct 19, 2023, 5:06 PM IST