Athira honour killing case: Court sets accused father free as witnesses turn hostile
A father who was accused in an honour killing case and was held by police at the scene of the crime was set free by the sessions court in Kerala due to lack of evidence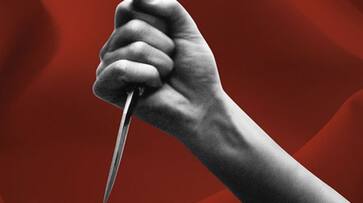 Malappuram: Prime accused in the Areacode honour killing case, the slain woman's father, Rajan, was set free by the sessions court due to lack of evidence. The court also pointed at the prosecution's lack of proper evidence to place the accused at the scene of crime.
The incident forming the basis of the case occurred on March 22, 2018, a day before her wedding. Athira, a dialysis technician, working at Manjeri Medical College Hospital was in love with a youth from a lower caste, to which her father was opposed.
He had warned his daughter of dire consequences if she went ahead with the alliance. Eventually, she left home after which the police intervened, and the father was forced to give his approval to the wedding.
The wedding was supposed to take place on March 23, 2018. A day before this, Athira's father came home in an inebriated state and picked up an argument with her. As the argument heated up, Athira ran outside to seek refuge in a neighbour's house. However, Rajan chased her with a kitchen knife and stabbed her to death.
Rajan was arrested on the spot with the weapon in hand by police and he was put on trial. But during the trial all the witnesses turned hostile and the case was sabotaged. The court was left with no option but to declare the accused not guilty due to lack of proper evidence.
Last Updated May 28, 2020, 4:42 PM IST