Asia Cup 2023, India vs Pakistan: Not Virat Kohli, Wahab Riaz warns team about this Indian star
As the highly anticipated India vs Pakistan clash in the Asia Cup 2023 draws near, former Pakistani fast bowler Wahab Riaz offers crucial insights. Riaz emphasizes the pivotal role of Rohit Sharma, highlighting the need for Pakistan to dismiss him early to secure their chances in the match.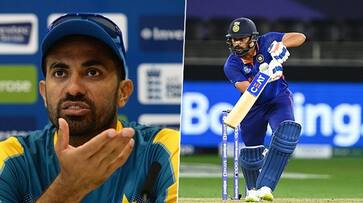 The eagerly awaited match between India and Pakistan in the Asia Cup 2023 is just around the corner, and fans are eagerly anticipating the resumption of their on-field rivalry. With both teams not engaging in bilateral series for nearly a decade, fans' only opportunity to witness these two cricketing giants face off is in continental and International Cricket Council (ICC) competitions. In preparation for the upcoming match, former Pakistani fast bowler Wahab Riaz has highlighted a key Indian batsman who could prove to be a significant asset against Pakistan when the two teams meet on Saturday.
Riaz, speaking on Zalmi TV, emphasized the importance of Pakistan finding a way to dismiss Rohit Sharma early in the game. Rohit has consistently delivered impressive performances against Pakistan in ODIs, amassing 720 runs. He has recorded six half-centuries and two centuries against their arch-rivals.
"Pakistan have to find a way to dismiss Rohit Sharma early. He has consistently scored big against Pakistan. Babar and Imam need to see off India's new ball burst," Riaz said on Zalmi TV."
Riaz also provided insights into the factors that differentiate the two teams, stating that the team that capitalises on the first 10 overs will likely gain a distinct advantage. He explained that both India and Pakistan heavily rely on their top three batsmen to score big runs, making it a contest centred around the performance of the new ball.
Also Read: Asia Cup 2023: India vs Pakistan; All you need to know
Last Updated Sep 2, 2023, 12:40 PM IST