Asia Cup 2023: Controversy erupts as Pakistan Cricket Board official visits Colombo casino
The Pakistan Cricket Board (PCB) is embroiled in controversy after its media division head, Umar Farooq Kalson, was found visiting a casino in Colombo during the ongoing Asia Cup.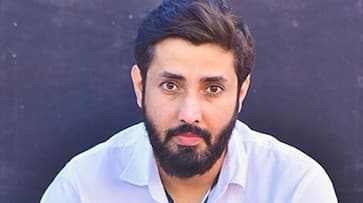 The head of Pakistan Cricket Board's media division, Umar Farooq Kalson, is facing scrutiny for his visit to a Colombo casino. Umar Kalson and the board's GM (International Cricket), Adnan Ali, have come under the spotlight as pictures and video footage emerged of their casino visit in Colombo. Both officials were in Colombo in an official capacity as part of the Pakistani contingent for the ongoing Asia Cup, and their visit to a gambling establishment is likely to draw the attention of the ICC's Anti-Corruption Unit, as such places are prohibited according to the code of conduct.
Criticism has arisen on social media from Pakistani fans, questioning the maturity and carelessness of PCB officials engaging in gambling activities. Many have expressed concerns about the trend of PCB officials making official visits to Colombo during the Asia Cup.
In response to the media coverage, the two officials claimed they had visited the casino only for dinner, a statement that has been met with skepticism by both the public and former test players. The PCB source mentioned that visiting a casino where gambling was taking place was inappropriate, and the officials may face strict disciplinary action upon their return.
The incident is unlikely to go unnoticed by the PCB's Cricket Management Committee, despite the officials' clarification. Former Test opener Mohsin Khan also expressed surprise and disappointment at the irresponsible behavior of the two PCB officials during the tournament.
Also Read: Moeen Ali joins elite club with 100 ODI wickets for England
Notably, during the 2015 World Cup in Australia and New Zealand, former Pakistan captain Moin Khan faced a similar situation when he and his wife were spotted at a casino in Christchurch. Moin claimed they were there for dinner, but he was called back to Pakistan and subsequently sacked for breaching the team's and contractual code of conduct, as well as the ICC's Anti-Corruption Code, which strictly prohibits visiting gambling establishments.
It is reported that one senior PCB official received a reprimand from Jay Shah during a meeting in Pallekele, with the ACC chairman and BCCI supremo reacting strongly to some of the comments made by the PCB official during the meeting.
Last Updated Sep 11, 2023, 5:16 PM IST