Hello, UPI: India launches voice-enabled online payments; All you need to know
India's UPI payment system is set to introduce voice-based transactions, making money transfers easier for seniors and those with limited digital literacy. Users can initiate transactions using voice commands and their UPI PIN, with plans to expand to regional languages. The system will operate via phone calls and in-app voice input, with a growing demand for voice searches in India.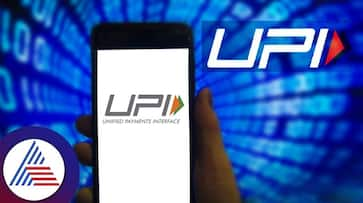 The UPI payment system in India is set to undergo a transformative change with the introduction of a voice-based feature. This innovation aims to simplify money transfers by allowing users to initiate transactions using voice commands rather than text-based input. The decision to implement this voice-based UPI money transfer system was announced by RBI Governor Shaktikant Das at a recent global fintech festival in Mumbai.
This new feature is expected to be a game-changer, particularly for senior citizens and individuals with limited digital literacy or mobile usage experience. Additionally, it will cater to those who are more comfortable with regional languages than English.

Initiatives taken to make feature phones UPI compatible: RBI chief Shaktikanta Das
How to Use UPI with Voice Commands
The voice-based UPI payment feature will be integrated into UPI applications, telecom calls, and Hindi and English IoT devices. The system will soon be expanded to include other regional languages. To initiate a voice-based UPI transaction, users simply provide a voice command and enter their UPI PIN to complete the payment. NPCI, in collaboration with IIT Madras' A14 Bharat Bhashini Program, has developed payment models in Hindi and English.
Increasing Demand for Voice Searches
The demand for voice searches has been steadily growing, with a remarkable annual increase of 270%. The UPI voice-based transfer system will offer two modes of operation: on-call and in-app.

On-Call:
Users will dial a designated number and follow the IVR (Interactive Voice Response) instructions to complete the payment process.

Google Pay introduces UPI Lite, users can make payments without PIN; Here's how you can enable it
In-App:
Users can use voice input within the UPI application itself, where the device recognizes and responds to voice commands.
How the System Functions:
The process involves several steps:
1. Human speech is converted into digital form.
2. Automatic speech recognition identifies and converts voice input into text.
3. Natural Language Processing (NLP) translates voice input into the desired language, typically English.
4. The system understands the user's intent and processes the voice command accordingly.
5. The system generates a voice output that is shared with the user, confirming and executing the transaction.
Last Updated Sep 12, 2023, 4:56 PM IST