What is Vibrio Vulnificus, the rare, deadly flesh-eating bacteria that US health agency has warned against?
CDC issues a health advisory due to the rapid spread of rare and deadly Vibrio vulnificus bacterial infections, primarily contracted through raw shellfish consumption and water contact, resulting in fatalities across the United States.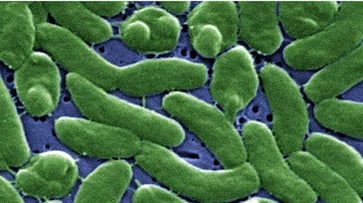 The Centers for Disease Control (CDC) has issued a health advisory regarding the rapid spread of rare and potentially fatal bacterial infections in the United States. Vibrio vulnificus, a flesh-eating bacteria, has tragically claimed the lives of twelve Americans.
Notably, this bacteria, Vibrio vulnificus, is typically contracted through the consumption of raw or undercooked oysters and other shellfish. The most common mode of infection occurs when an open wound comes into contact with the bacteria in water. Symptoms of vibriosis can range from abdominal cramping, nausea, and vomiting to fever and chills.
According to the CDC, twelve individuals have succumbed to this infection across the US this year, and approximately 80,000 people contract vibrio infections annually. Tragically, about 100 people die from the infection each year in the United States.
To mitigate the risk, the CDC recommends that people avoid consuming raw shellfish altogether or, at the very least, thoroughly wash their hands before doing so. Additionally, the CDC advises individuals with wounds to refrain from entering saltwater or brackish water and emphasizes the importance of washing exposed areas with soap and water.
Researcher Gabby Barbarite from Florida Atlantic University's Harbor Branch Oceanographic Institute in Fort Pierce, Florida, explained that warmer water temperatures can lead to faster bacterial reproduction.
A study published in the journal Nature Portfolio reveals an eight-fold increase in infections between 1988 and 2018 throughout the country.
Dr. William Schaffner, an infectious disease expert at Vanderbilt University, noted that cases were previously concentrated primarily in the southern United States, particularly the Gulf of Mexico. The bacteria attacks the skin, muscles, nerves, fat, and blood vessels surrounding an infected wound.
Last Updated Sep 7, 2023, 9:53 PM IST