Rise of virtual AI girlfriends: A solution to male loneliness or a growing epidemic?
The article discusses the growing popularity of virtual AI girlfriends in the US, how they may exacerbate loneliness in young men, and the potential societal implications of this trend.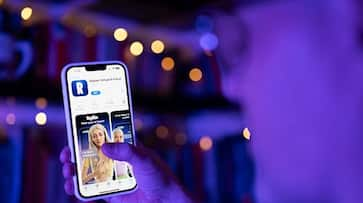 The United States has witnessed a sudden surge in the popularity of virtual artificial intelligence (AI) girlfriends, a trend that experts believe is exacerbating a silent epidemic of loneliness among young men. Liberty Vittert, a data science professor at Olin Business School, expressed concerns that the availability of AI girlfriends is worsening male loneliness, according to a report by Business Insider.
In a surprising revelation, Prof. Vittert learned from one of her 18-year-old male students that he had an AI girlfriend when she asked her class which social media apps they were using. "It surprised me that he came out and said it so openly," she told Insider. "I think AI girlfriends have been around for a while but they've become increasingly more mainstream so people are willing to talk about them."
Various apps offer virtual girlfriends that engage in conversation, express affection, and simulate the "perfect" relationship. Replika, a popular app in this category, boasts over 10 million users and experienced a 35 percent surge in usage during the global pandemic. The app even reported instances of users claiming to be in love, engaged, or married to their AI partners.
Prof. Vittert shared her thoughts on the matter in The Hill, emphasizing that AI girlfriends are designed to meet users' emotional needs. She explained, "It's not a virtual girlfriend, it's a girlfriend that by definition learns from you, what you like and what you don't like. The AI girlfriend never has a bad day, so these men have these perfect relationships and never have to deal with the ups and downs of a real relationship."
The concern raised by Prof. Vittert is that men are increasingly opting for chatbots over real human relationships, potentially leading to a rise in single men and affecting birth rates in the United States. She highlighted the alarming trend of "AI girlfriends enabling this silent epidemic of loneliness" among young men, especially when compared to the higher proportion of single men as compared to women in the US.
"We see females always report having more close friends or having wider groups of friends," Prof Vittert said. "They don't seem to be as psychologically prey to this AI lifestyle as men."
Prof. Vittert pointed to data from the Pew Research Centre, which revealed that in 2022, 63 percent of men were single, compared to 34 percent of women. The data also indicated that men tended to have fewer close friends than women.
"The prevalence of these AI girlfriends has increased so dramatically over the past couple of years," Vittert noted. "They're also getting advanced quickly. We're going from AI girlfriends who you text with to ones you can send pictures with. There's this very quick blend of the physical and the emotional."
Last Updated Oct 9, 2023, 10:04 PM IST