Over 4 lakh Indians may die waiting for US Green Cards amid backlog crisis, reveals report
A report reveals that over 400,000 Indians may die before receiving a US green card due to extensive backlogs in employment-based applications, with Indians constituting the majority of the backlog.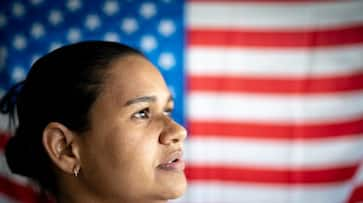 A new report has revealed that more than 400,000 Indians are expected to die before receiving a green card to the United States, highlighting the extensive backlog in employment-based green card applications. The report, released by the US-based think tank Cato Institute, notes that there are over 1.1 million pending green card applications from Indians in the employment-based category.
A green card, also known as a Permanent Resident Card, grants US immigrants permanent residency in the country. Of the total 1.8 million pending employment-based green card applications in the US, Indians make up a significant portion, accounting for 63 per cent of the backlog. This backlog adds to the 8.3 million pending applications in the family-sponsored system.
The report highlights that for new Indian applicants, the backlog effectively translates to a "life sentence" with a wait time of over 134 years. It estimates that approximately 424,000 employment-based applicants will pass away while waiting for their green cards, with more than 90 per cent of them being Indians. Given that Indians constitute half of all new employer-sponsored applicants, roughly half of all newly sponsored immigrants are expected to pass away before receiving their green cards.
The US employs a substantial number of Indians and Chinese in STEM (Science, Technology, Engineering, and Mathematics) roles. However, only 7 per cent of employment-based green cards can be allocated to individuals from a single country annually. This places Indians at a significant disadvantage, particularly as more than half of the backlog consists of employees of US businesses with advanced degrees, including highly-skilled STEM professionals and US-educated graduates.
The prolonged wait time for green cards has become a growing crisis in the US, leaving Indian applicants in a state of uncertainty, despite efforts by the current Biden administration and initiatives by Indian-American lawmakers.
The report underscores the immense challenges associated with legal immigration to the United States, describing the process as nearly impossible. Even reaching the point of entering the backlog is deemed a stroke of luck, and those fortunate few who do make it through the complex process face the daunting prospect of potentially never receiving green cards for decades, or even within their lifetimes.
Last Updated Sep 6, 2023, 11:05 AM IST