India slams Pakistan, says it has 'world's worst human rights record'; asks to stop cross border terrorism
At the United Nations, India used its right to reply after interim Pakistan Prime Minister Anwar-ul-Haq Kakar disparaged Jammu and Kashmir in his speech to the UN General Assembly. India told Pakistan to destroy its terrorist infrastructure and recalled Pakistan's government of its own appalling history of violating the rights of minorities.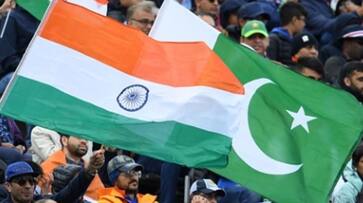 India on Friday took on Pakistan at the United Nations (UN) and urged it to stop cross-border terrorism, dismantle terror infrastructure on its soil and vacate Indian territories under its illegal occupation. This response came after Anwar Ul Haq Kakar, the interim prime minister of Pakistan, brought up the Kashmir issue in his speech to the United Nations General Assembly (UNGA) at its 78th session in New York.
At the UNGA, India used its right to respond to Pakistan's address to denounce Islamabad for its continuous abuse of international forum to disseminate anti-Indian propaganda. It emphasized that Jammu and Kashmir is a fundamental part of India and that Pakistan lacks the legal authority to weigh in on the matter.
Petal Gahlot, the first secretary at the UN for the second committee of the UNGA, stated, "Pakistan has established a pattern of abusing this platform to disseminate nasty and unfounded propaganda against India. Member states of the UN and other multilateral organizations are well aware that Pakistan does so to redirect the international community's attention away from its own poor record on human rights."
"We emphasize that Jammu and Kashmir are Union Territories (UTs) and are hence part of India. Jammu and Kashmir and Ladakh-related issues are wholly internal to India. Pakistan has no right to weigh in on our domestic issues," she added.
"In order for there to be peace in South Asia, the actions that Pakistan needs to take are threefold. First and foremost, put an immediate halt to cross-border terrorism and its support system. Second, leave the unlawful and forced occupation of Indian lands. Third, put an end to Pakistan's serious and ongoing abuses of minorities' human rights," said Gahlot.
"As a country with one of the world's worst human rights records, particularly when it comes to minority and women's rights, Pakistan would do well to put its own house in order before venturing to point a finger at the world's largest democracy," she added.
Gahlot criticized Pakistan for its appalling human rights records and cited examples of assaults on minority populations there. Meanwhile, External Affairs Minister S Jaishankar is representing India at the UN and will address the 78th session of the UNGA on September 26.
Last Updated Sep 23, 2023, 10:50 AM IST