Earth's dire future: Scientists estimate mass extinction of mammals in 250 million years due to climate change
Computer modeling suggests that almost all land mammals, including humans, may die out in 250 million years due to a triple threat of factors, including a brighter sun, geological changes, and rising carbon dioxide levels.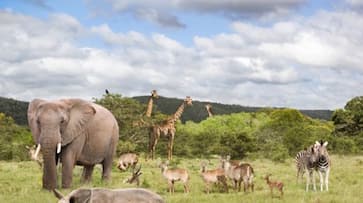 According to computer modeling predicting the very long-term changes in the Earth's continents and climate, nearly all land mammals on the planet could face extinction in 250 million years, the New Scientist reported. Alexander Farnsworth, a paleoclimate scientist at the University of Bristol, led the research and suggested that the Earth might become too hot for any mammals, including humans, to survive due to a combination of factors, including a brighter sun, shifts in continental geography, and rising carbon dioxide levels. This grim outlook was published in the journal Nature Geoscience on Monday, and Farnsworth referred to it as a "triple whammy that becomes unsurvivable."
In the distant future, astronomers anticipate that the sun will gradually become brighter, potentially leading to its engulfing of the Earth in about 7.6 billion years. As a result, the Earth's atmosphere will heat up, causing increased water evaporation from both oceans and continents.
Scientists also predict the formation of a new supercontinent, known as Pangea Ultima, along the equator roughly 250 million years from now. Pangea Ultima's unique topography, which includes extensive flat land far from the ocean, is expected to influence the climate significantly. Moreover, this new supercontinent is likely to be dotted with volcanoes emitting carbon dioxide into the atmosphere, leading to increased carbon dioxide levels.
Farnsworth and his research team suggest that these factors could spell doom for most land mammals, including humans. The extreme heat on most of Pangea Ultima could render it uninhabitable for mammals, potentially leading to a mass extinction event.
While Farnsworth acknowledges that mammals might survive somewhat longer than the models predict—perhaps around 200 million years, give or take—this research underscores the challenges posed by long-term climate and geological changes.
Last Updated Sep 26, 2023, 3:41 PM IST