Almost 2,000 people killed in powerful earthquakes in Afghanistan's West
More than 2,000 people have died and thousands more are injured after powerful earthquakes hit Afghanistan. The magnitude-6.3 earthquake which struck western Afghanistan was followed by several powerful aftershocks.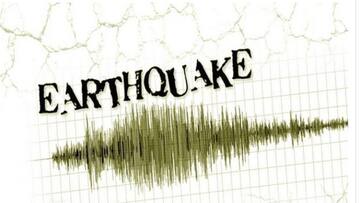 A Taliban official stated on October 8 that the death toll from the powerful earthquakes that hit western Afghanistan had risen to 2,000. The bulletin also stated that an additional 135 homes had been damaged and 465 reported homes had been destroyed.
Partners and local authorities anticipate the number of casualties to increase as search and rescue efforts continue amid reports that some people may be trapped under collapsed buildings, the United Nations said. 
Four villages in the Zenda Jan district of Herat province, according to disaster authority spokeswoman Mohammad Abdullah Jan, took the brunt of the first earthquake and its aftershocks.
Also Read | Explained: How Israel-Palestine war impacts India and its diplomacy
Hundreds of citizens who are believed to be buried under rubble are the subject of continuing search and rescue operations. Approximately six villages have been damaged, according to Abdul Wahid Rayan, spokesman for Afghanistan's ministry of communications and culture, who appealed for immediate assistance.
Telephone connections went down in Herat, making it hard to get details from affected areas. Videos on social media showed hundreds of people in the streets outside their homes and offices in Herat city.
The epicentre of the earthquake, according to the United States Geological Survey, was located around 40 kilometres (25 miles) northwest of Herat city. Three extremely powerful aftershocks with magnitudes of 6.3, 5.9, and 5.5 were immediately followed by smaller shocks.
In June last year, a powerful earthquake struck eastern Afghanistan killing at least 1,000 people and injuring about 1,500 more. It was Afghanistan's deadliest in two decades.
Also Read | 'He is an idiot...' Russia's Vladimir Putin slams ex-Canadian Parliament speaker over Nazi celebration (WATCH)
Last Updated Oct 8, 2023, 1:17 PM IST